It's here! Welcome to our 5th Annual Handmade Holidays! We hope you enjoy the fun…

Do you have a passion for accessories? Is every lapel, bag and jacket in your home adorned with a little something extra? Today's your day! These tutorials would also make great, easy gifts for others. Be sure to comment for your chance to win all of the prizes listed below. Happy Handmade Holidays!
Make It
Pointed Flower


Tasha from Creation Corner shows you how to make these cute

Pointed Flowers

, perfect for headbands, pins and more.

Pleated Headband


Craftiness is Not Optional is packed full of amazing tutorials. Jess makes it easy for you to create this beautiful

Pleated Headband

, and shows you how cute they are in cotton too!

Braided Belt


Kelli from Presser Foot created this

Braided Belt

tutorial for us here at Sew,Mama,Sew!; we think it's lovely!

She Wears Flowers


Sachiko from Tea Rose Home shows you how to refashion a beautiful

She Wears Flowers

sweater. The flowers would be great with any number of accessories!

Braided Scarf


Keight from Put Up Your Dukes was inspired to create a

Braided Scarf

tutorial to get you the same look she saw and loved in boutique shops for a lot less money. It's easy!

Headband


Georgia from Puking Pastilles did this

Headband

tutorial for Sew,Mama,Sew!. It's easy, pretty, and the tutorial can also easily be made for adults.
Related tutorials you might just love: Sweet Baby June Cowl, Aflutter Hairband
Pattern & Tutorial, Simple Ponytail Scarf, Sparkle, Embroidered Felt Brooch, Fabric Flowers, Boutonnieres & More
Bag a Day
There are so many beautiful bags to love out there… We're sharing one bag tutorial every day this month for you to sew and give.
She Carries Flowers


Sachiko from Tea Rose Home adapts some of the same techniques in her She Wears Flowers tutorial above for this

She Carries Flowers

bag tutorial. If you love the look you'll love Sachiko's tips and patterns!
Buy It
Here are just a few fabrics perfect for some of today's projects. Click on the fabric images to visit the Sew,Mama,Sew! shop:
| | | | | |
| --- | --- | --- | --- | --- |
| Dena's choice | | Beth's choice | | Liz's choice |
| | | | | |
Mix It
Cake Batter Bark


Is it wrong to want to run out and buy everything to make

Cake Batter Bark

right this instant? Jessica from How Sweet It Is shows you how!
Print It
"Pretty Press" Labels


Heather and Kate from Smitten Blog Designs share these sweet, free

"Pretty Press" Labels

for all of your gift tag/lunch box/love note/label needs.
Win It
Tweet #handmadeholidays this week for a chance to win a $20 gift certificate to Sew,Mama,Sew!
Comment on today's post for a chance to win one of these books!:

Sewing Basics: All You Need to Know About Machine and Hand Sewing
Author: Sandra Bardwell
Publisher: Abrams Books, STC Craft
Sewing Basics is the ultimate encyclopedia for sewing at home. This thorough guide covers everything from choosing fabrics to operating a sewing machine to hand sewing, fitting, fine-finishing, trouble-shooting, and more. Whether the sewer is trying to decipher the symbols on a printed pattern, line a pocket, work French seams, or fit a muslin, she'll find what she's looking for here, all precisely explained and illustrated with hundreds of step-by-step photos. Both for beginners learning how to hem and for more experienced sewers who need help mastering advanced techniques, Sewing Basics is an invaluable reference tool sewers will want to keep within easy reach for many years to come.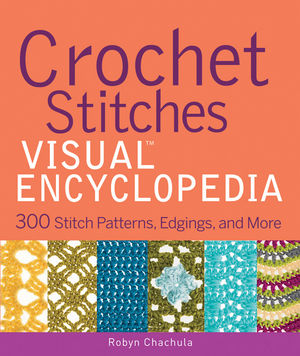 Crochet Stitches VISUAL Encyclopedia
Author: Robyn Chachula
Publisher: Wiley
This visual encyclopedia features step-by-step instructions for 300 gorgeous crochet stitch patterns, from basic stitches to cables, lace, textured stitches, mesh and filet crochet, fans and shells, clusters, puffs, bobbles, spike stitches, colorwork, and more. Each pattern is accompanied by a full-color photo and a chart. Every crocheter needs a book like this on her shelf— The content is timeless and will have a place next to the crochet hooks for many years to come.
Crochet Stitches VISUAL Encyclopedia gives crocheters quick visual access to a comprehensive collection of stitch combinations that enables them to create their own designs or modify existing patterns with ease.
The Rhythm of Family: Discovering a Sense of Wonder through the Seasons
Author: Amanda Blake Soule
Publisher: Shambahla Publications
Many of us with busy families yearn for a slower and simpler life with our kids— One that is connected to the seasons and the natural rhythm of the year, one that has our children spending more time out of doors rather than in, one that balances out some of the busyness of our lives— the computers, the televisions, the cell phones— with a deeper connection to the Earth and an appreciation for and understanding of the natural world. The Rhythm of Family is a guide to living such a life for any family.
Following the course of a year through the passing of the seasons, this book explores the ways we can create deep family connections and meaningful memories through living in tune with the cycles of nature. From stomping around in mud boots in the spring to gathering around the wood stove in winter, our activities naturally change from season to season— From the rhythms of the seasons comes the rhythms in our homes, our hearts, our families, and our every day.
Growing Up Sew Liberated: Making Handmade Clothes and Projects for Your Creative Child
Author: Meg McElwee
Publisher: Interweave Press
Bring joy, creativity & learning to your sewing with fabulous kid-friendly projects.
Meg McElwee puts her signature sewing style into gorgeous children's clothes and creative activity-focused designs. From simple clothing to toys, Growing Up Sew Liberated is packed with innovative, playful sewing patterns. Follow the structure of a child's day with 20 projects.
Sew the Perfect Gift: 25 Handmade Projects from Top Designers
Publisher: Martingale & Co.
Quilters and sewists alike will enjoy this fabulous– and amazingly varied– collection of stitched and quilted projects. Brimming with design talent, the book features work by Kim Brackett, Linda Lum DeBono, Kim Diehl, Cynthia Tomaszewski, and many more.
* Stitch striking table runners, pillows, and quilts, plus stylish bags, practical totes, funky bracelets, a pincushion, upcycled projects including a cup cozy and scarf, and many other unique accessories.
* Sew, quilt, appliqué, and embroider gifts for the holidays and other special occasions.
* Choose from eye-catching designs that range from traditional to modern.
Don't miss our Handmade Holidays photo pool, and check out our 2010 Handmade Holidays list for more fabulous ideas.
We respect the copyright of all crafters. All photos are used with permission from the artist.