If you're looking for a free crop top sewing pattern, you've come to the right place. This collection of 25 free crop top sewing patterns includes options for every level of sewist, from beginner to expert. Whether you're looking for a cropped tank top, a halter neck crop top, or something in between, you will find the perfect free top sewing pattern in this roundup. And, because all of these crop top patterns are free, you can sew as many crop tops as you like without breaking the bank.
The summer season is at its peak! And we are here to add style with comfort to your wardrobe. Bringing to you the best crop top sewing patterns ever. Not only are they simple to design and sew but also super chic. Chill in a light yet breezy crop tops made from your favorite fabrics by you. Once you get the knack of it, there is no turning back. Make your midsummer all the more enjoyable with our effortless crop top sewing patterns. We are here with a range of options for you!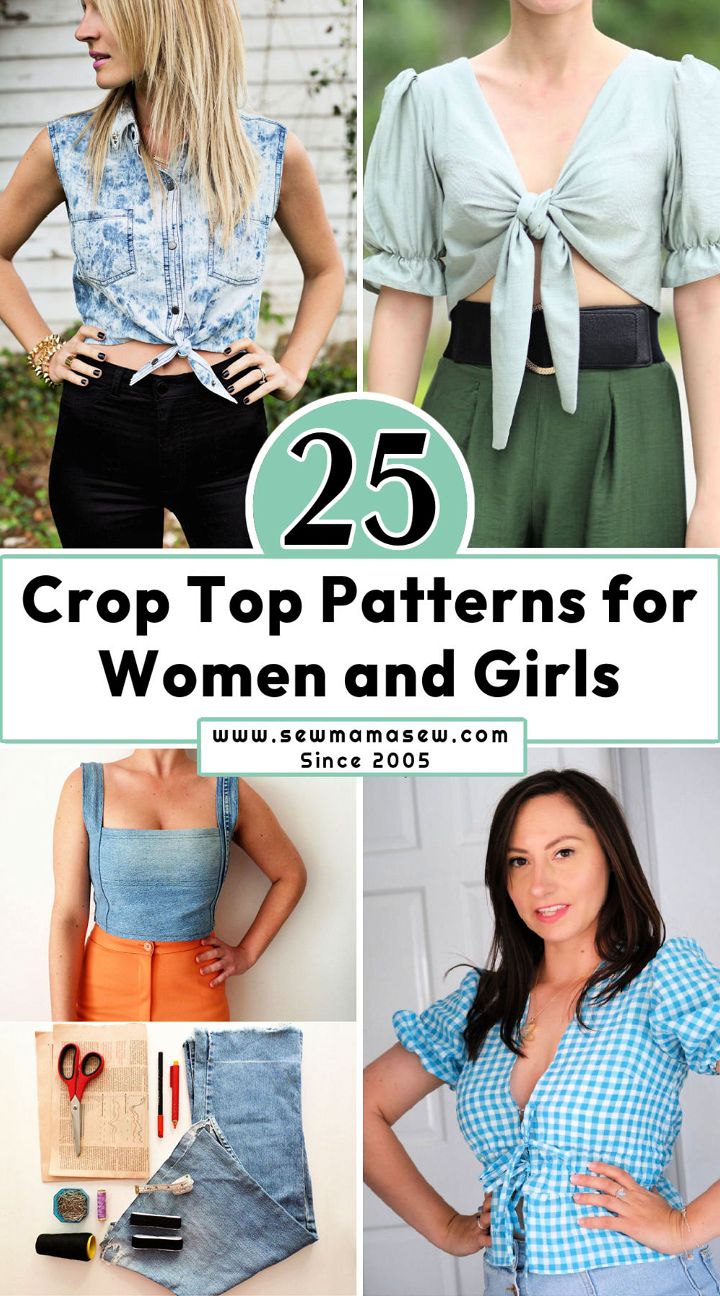 From high neck, strappy crop top to linen fitted crop top and vintage inspired summer crop top to puff sleeve tie crop top. There are various beautiful eye-catching crop top sewing patterns to choose from. Not only will they amaze you, but you will be obsessed with just how easy to make they are. Moreover, it is a cost-effective alternative to reducing purchasing in-store tops. Instead, work with all you have got and create your go-to designs simply by following our guides. Got lots of old fabric that is too pretty to let go of? Let's grab your fabric and scissors and start your next sewing project.
1. Making Tied Crop Top From a Shirt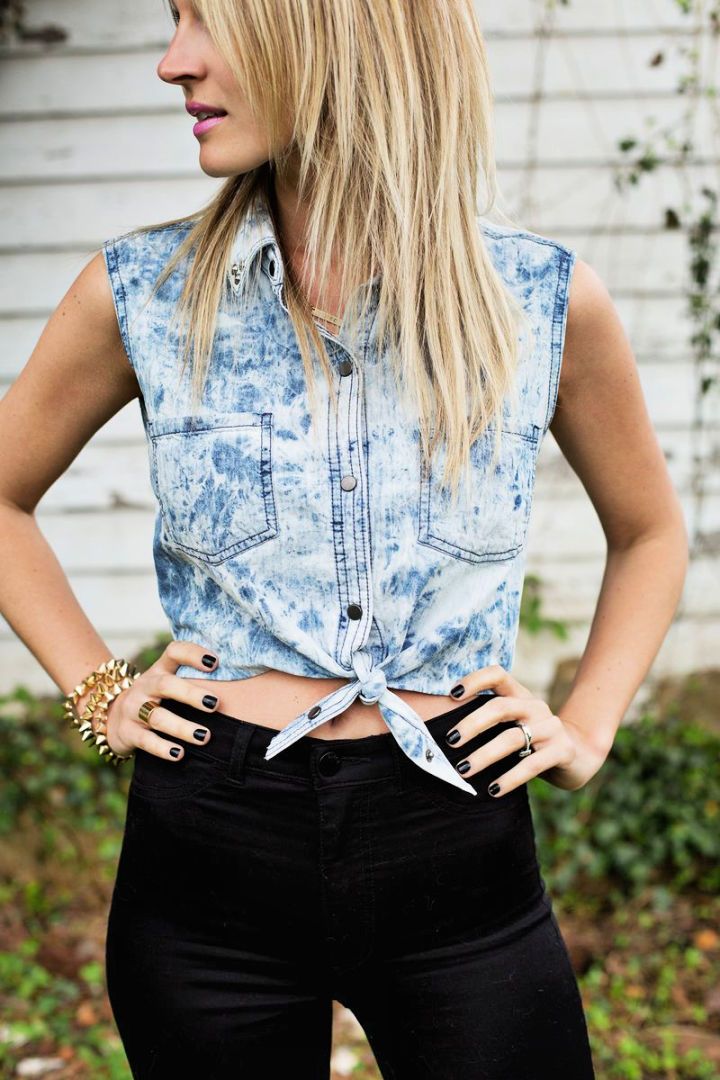 Want to spruce up your look for a party? Try working on this tied crop top from a shirt! The easiest way to pull off any old button-up shirt and give it a completely renewed style statement. For this make, you will need a button-up denim shirt, a standard sewing machine, fabric scissors, and a few sewing pins. Cut the sleeves leaving 1" for seams. Prepare the knot and flaunt! abeautifulmess
2. High Neck Strappy Crop Top Pattern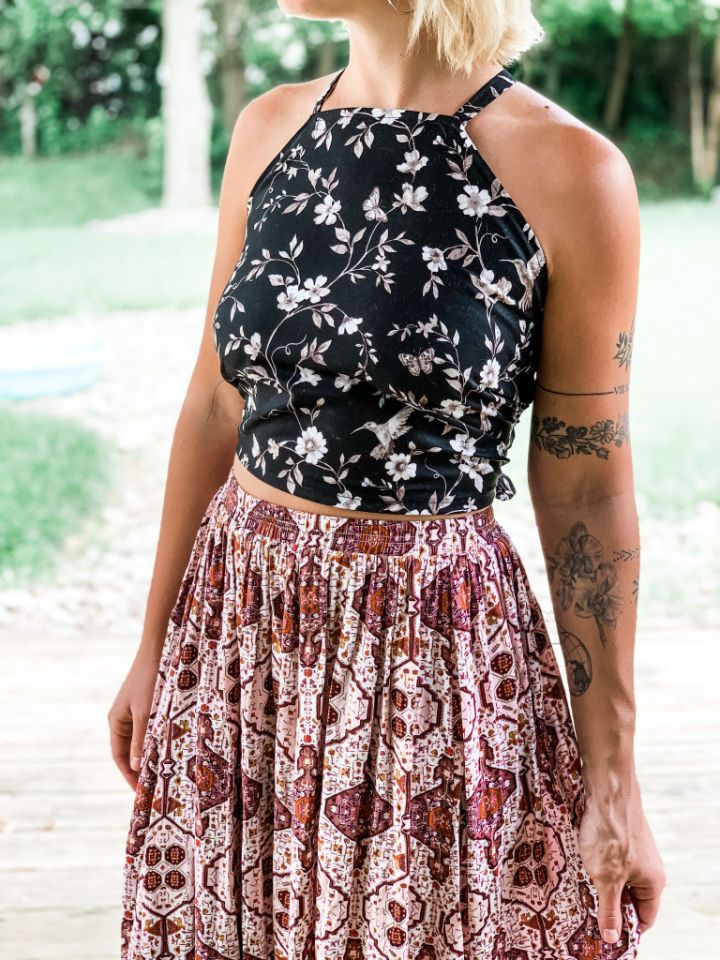 Check out this high-neck strappy crop top! A perfect fit to pair with your ripped jeans or a lightweight fabric skirt. For this top, a floral patterned fabric would stand out beautifully. Start by cutting your pieces for the main body, loops, and neck strap. Pin and sew the crop top as per instructions. Make sure to leave seam allowances as you work. themodernmaker
3. Cropped Tie Front Top Sewing Pattern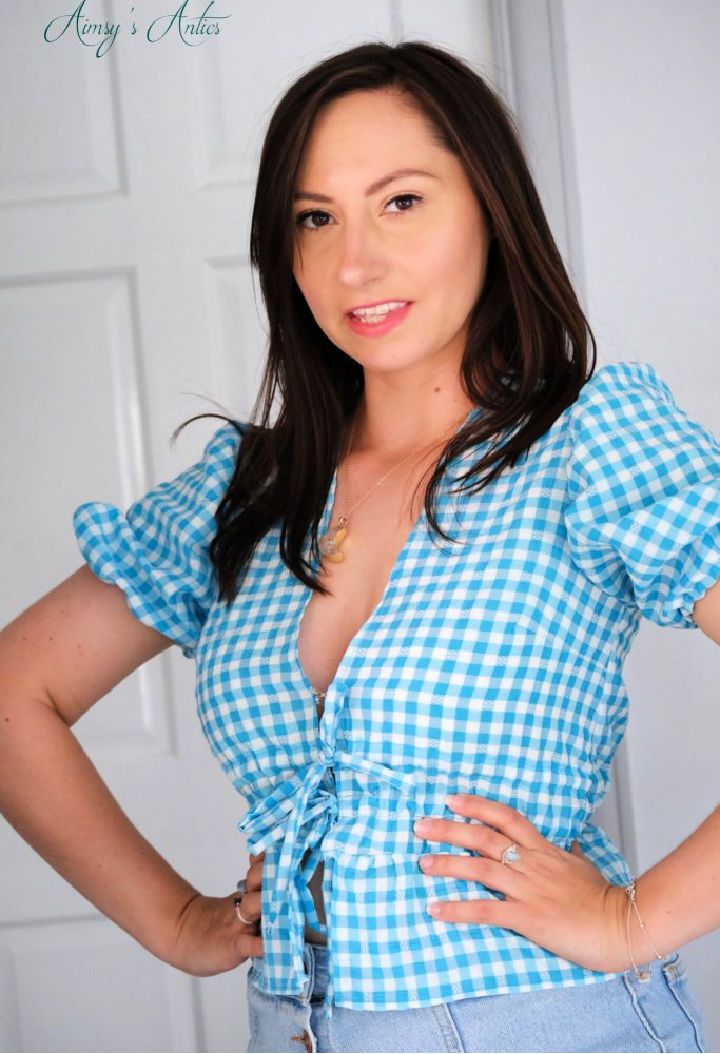 Here's a cropped tie front top sewing pattern that is so easy to work on. First, start by cutting out the pattern. Next, pin and sew the bodice pieces together. The third step would be to stitch the sleeves, followed by sewing side seams. Lastly, create the ties and add any extra details you may like. Your cropped front tie top is ready to go. Style in any way you want! aimsysantics
4. Off the Shoulder Crop Top Pattern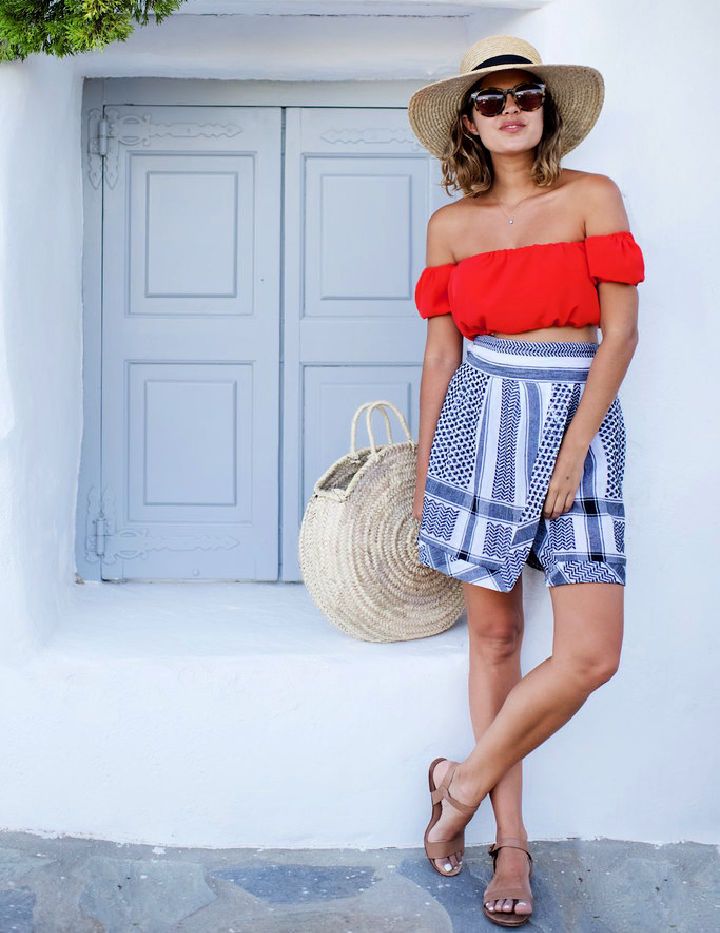 Looking forward to a relaxed beach day, but don't know what to wear? Here's where we come in! Check out this off-the-shoulder crop top pattern that can be made in no time. You will need a soft drapey fabric, 4m of elastic, a tape measure, scissors, pins, thread, and a sewing machine. Start by cutting out the fabric pieces and putting them together. Add the elastic, sew, stitch, and flaunt! collectivegen
5. Free Crop Top Sewing Pattern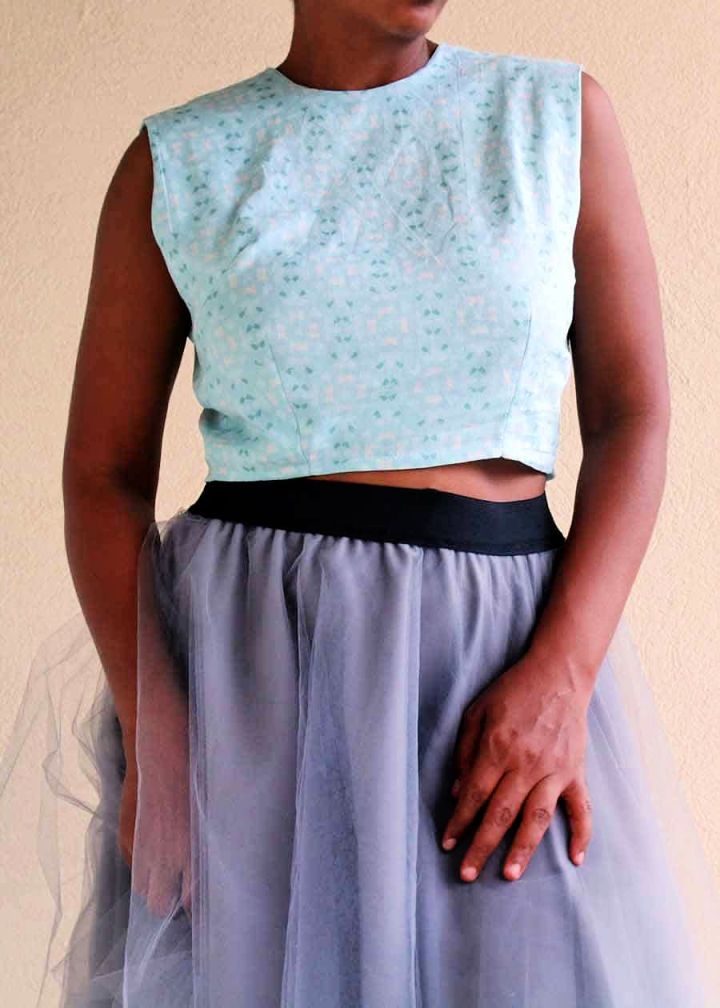 Here's a printable free crop top sewing pattern pdf for you to enjoy working on this weekend! A neutral crop top is really the way to go. Be it a formal dinner party or an informal night out with friends. Look beautiful in this easy-to-style crop top which would attract all eyes. You will need 1-yard of cotton fabric, a 14″ zipper, pins & matching thread, scissors, a tape measure, and a sewing machine. happiestcamper
6. How to Make Linen Fitted Crop Top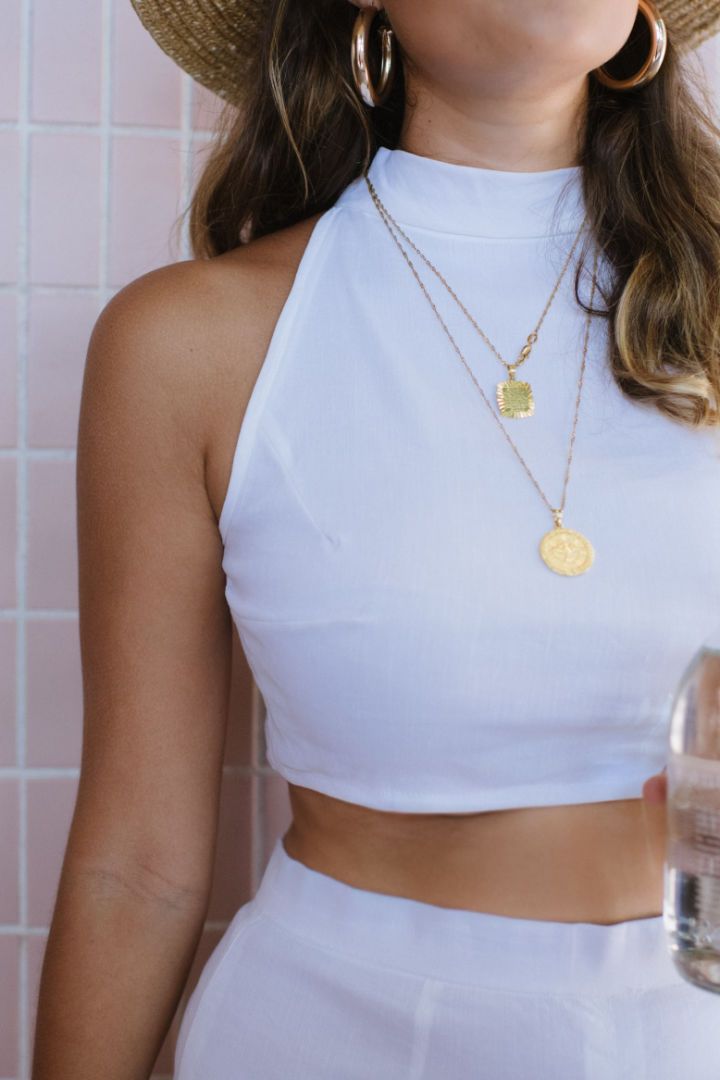 Learn how to make a linen fitted crop top within a day! A linen crop top in the bold shade is all you need to revamp your summer wardrobe. It looks minimal yet super stylish wherever you go. For this project, you will need a sewing machine, 1.5m fabric, fabric scissors, pins, an invisible zipper, tape measure, and colored thread. Create a rough paper pattern with a shirt to mark the armhole and bodice measurements. collectivegen
7. Make a Crop Top From Any Top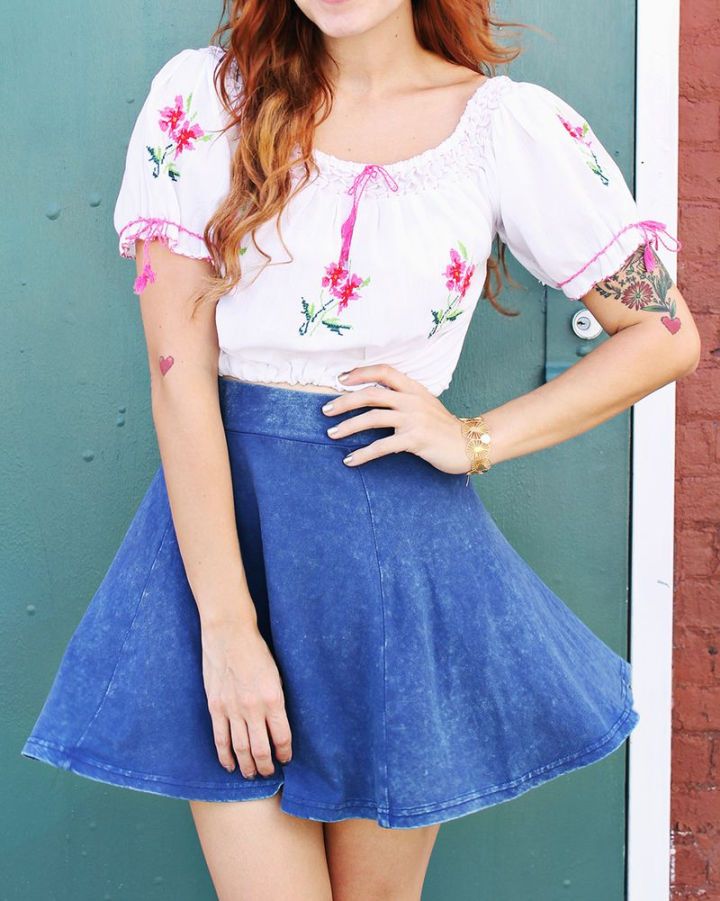 Now, you make a crop top from any top you like! It is all about the right measurements and your scissors handling skills. For this DIY craft, you will need a sewing machine, ⅜″ elastic, rotary cutter, tape measure, and any top you would like to alter. Simply cut the shirt to your desired length. Make sure to leave a little seam allowance for your hem. Sew and voila! abeautifulmess
8. The Clover Crop Top Sewing Pattern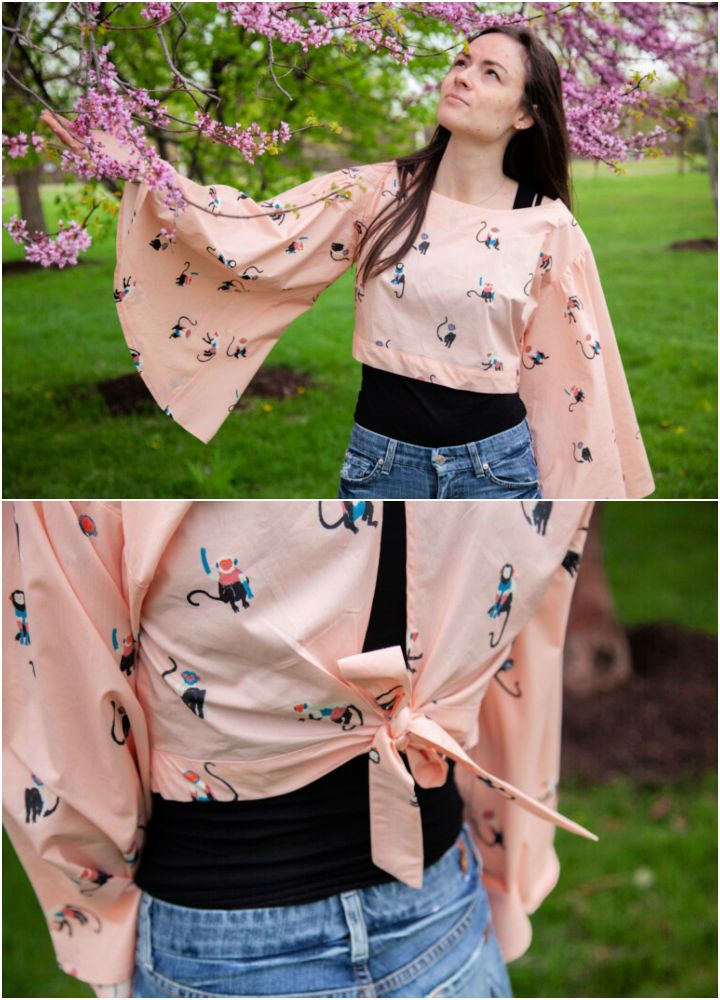 Check out the clover crop top sewing pattern that shouts pretty! Summer is all about breezy tops, and this drapey crop top is all you need. To make this beauty, you will need cotton shirting in your favorite pattern, 1 spool of matching thread, and ball buttons. Work your way with a basting stitch and french seam for the top to look effortless when styled. moodfabrics
9. Recycled Old Jeans Legs Crop Top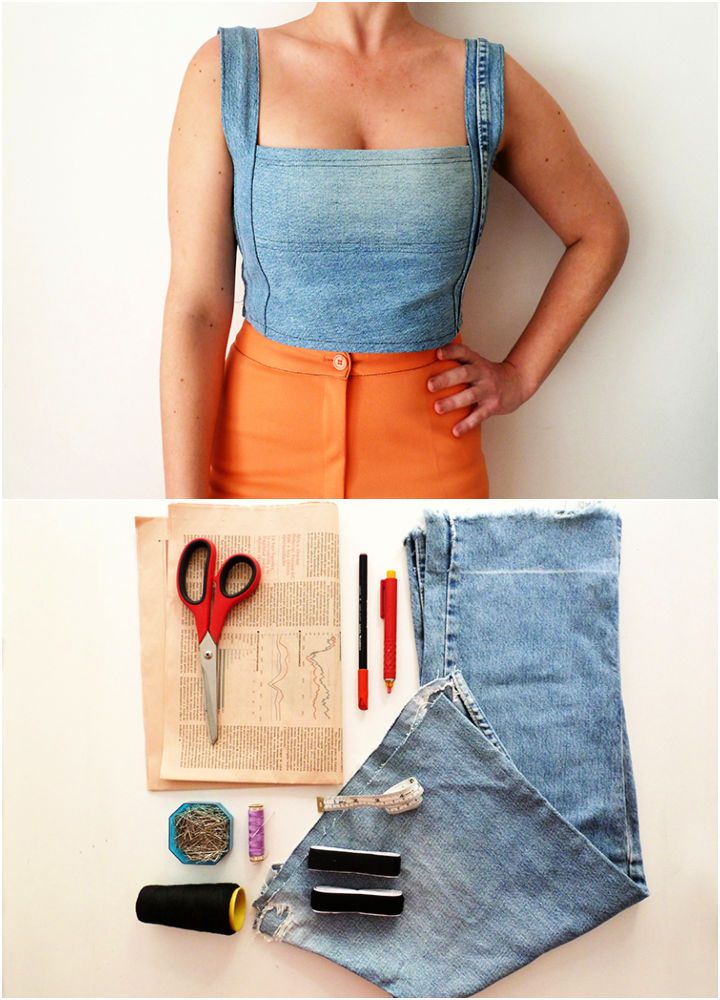 Check out this recycled old jean legs crop top that is a treat to work on. Make the most of the opportunity and work with all the denim jean scraps that you have saved up until now. You will need legs from old jeans, a newspaper & pen, a zip, Velcro, fabric chalk, pins, a sewing machine, needle, and thread. Cut, sew, stitch, and flaunt! cutoutandkeep
10. Free Crop Top PDF Pattern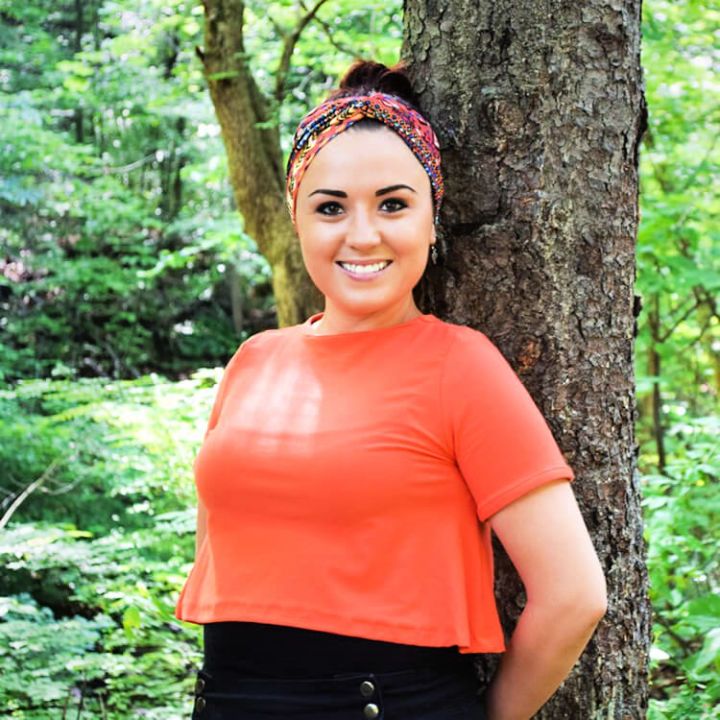 Looking for a new top to style? Check out our free crop top PDF pattern that is super easy to make. Not only that, but it would also require less fabric which makes it a super affordable construct. We will be using one 1-yard of jersey knit fabric, bias tape maker, scissors, ballpoint needle, thread, pins, and iron. Cut out all the pieces, sew them together, and hem the bottom. onlinefabricstore
11. Easy Summer Crop Top Pattern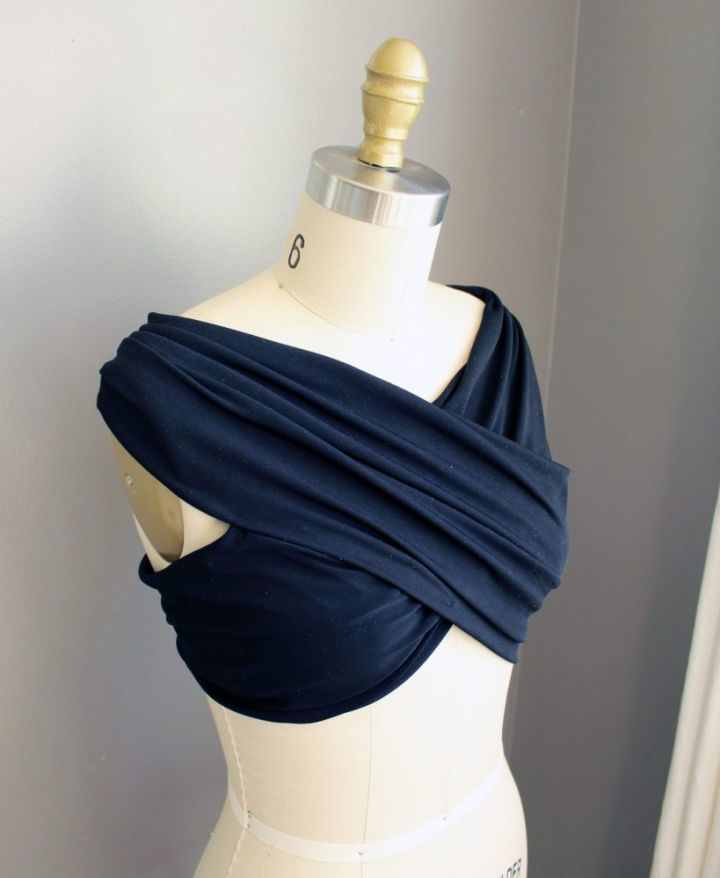 We have brought in an easy summer crop top pattern that you are so going to love. Be it pulling off a formal look pairing it with a skirt, or with boyfriend jeans to hang out with friends in comfort. Crop tops are a real steal deal, don't you agree? To create this chic criss-cross crop top, you will need ½-yard of jersey knit fabric, a sewing machine, shears, a tape measure, and pins. creativefashion
12. Vintage Inspired Summer Crop Top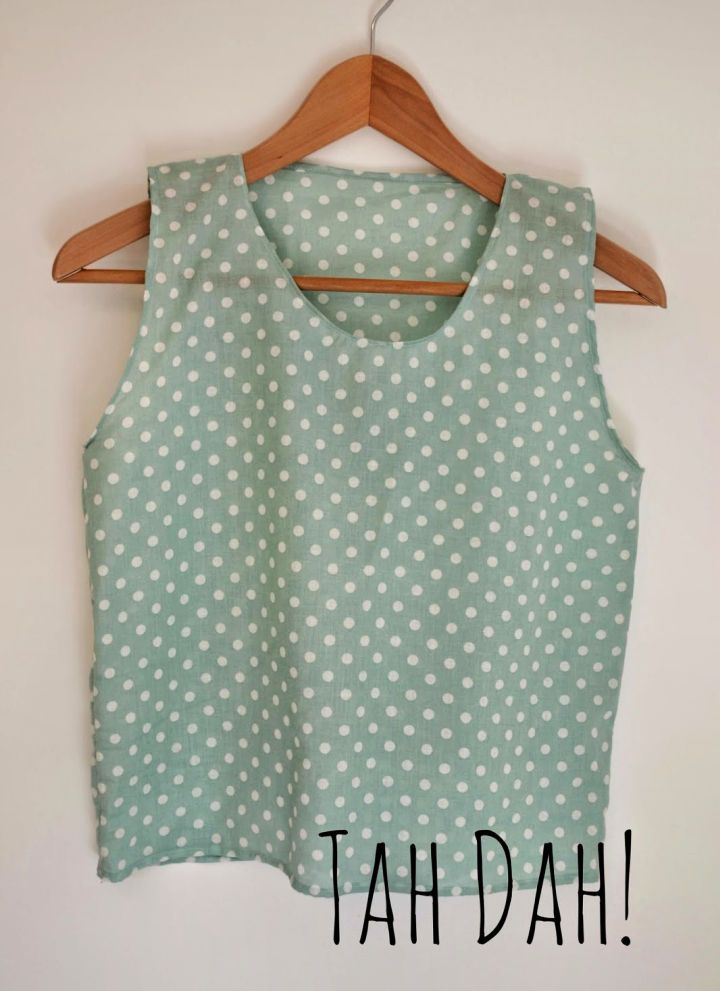 Have a look at this minimal yet beautiful vintage-inspired summer crop top. If you have a cute light-colored cotton fabric sitting in your drawer, then this project is for you! Design a rough pattern that fits your size and get to work. You will need tracing paper, pencils, a ruler, thread, pins, scissors, and a tape measure to create this beauty. madeupstyle
13. Trendy Shirred Crop Top with Tie Straps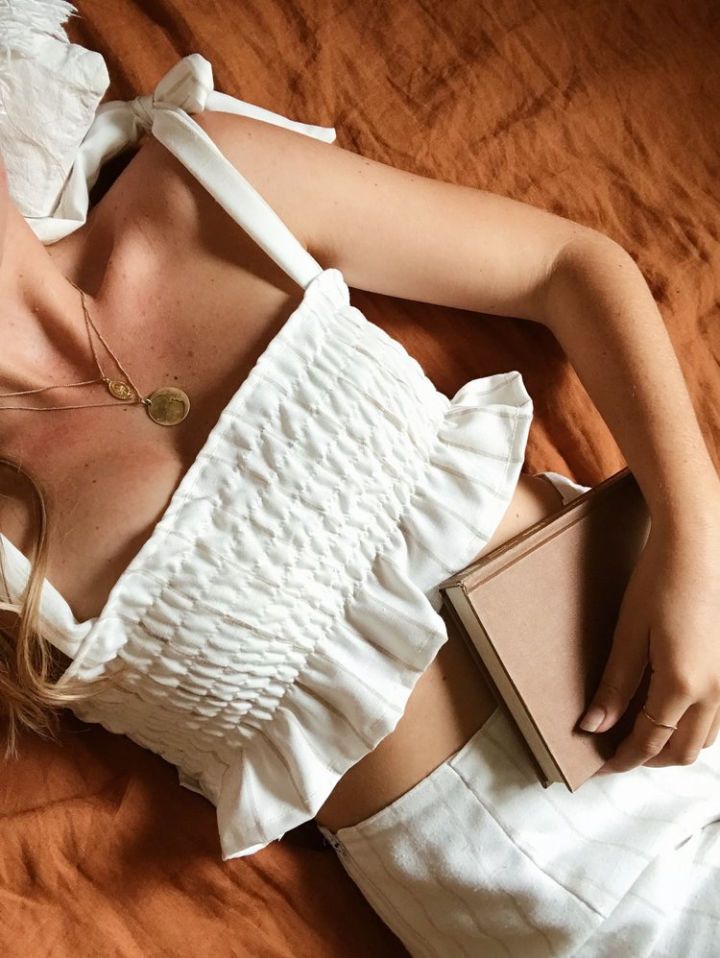 Check out this trendy shirred crop top with tie straps! Crop tops are not only the definition of comfort but also super trendy clothing items to look minimalist and beautiful every summer. This hot-selling shirred crop top style is a treat to work on. Cut to your size and sew as instructed to flaunt your breezy days! Fabric, shirring thread, scissors, tape measure, and pins are the essentials needed. theessentialsclub
14. Fred Knotted Crop Top – Free Pattern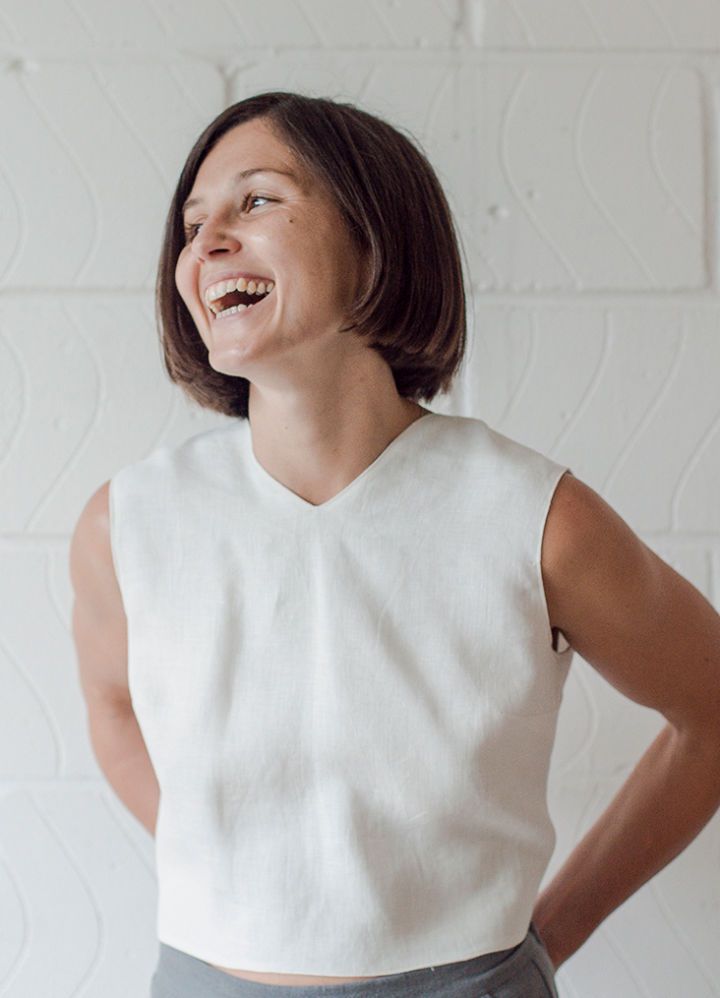 Check out this Fred knotted crop top free pattern that looks absolutely alluring when styled. This tie-back crop top will be the center of attention in every place you enter. Not only that, but it is also a piece of cake to sew! You will need lightweight linen fabric, a sewing machine, matching sewing thread, a fabric maker, measuring tape, ruler, chalks, pins, and scissors for this plunge-y cut top. fabrics store
15. How to Make Ribbed Crop Top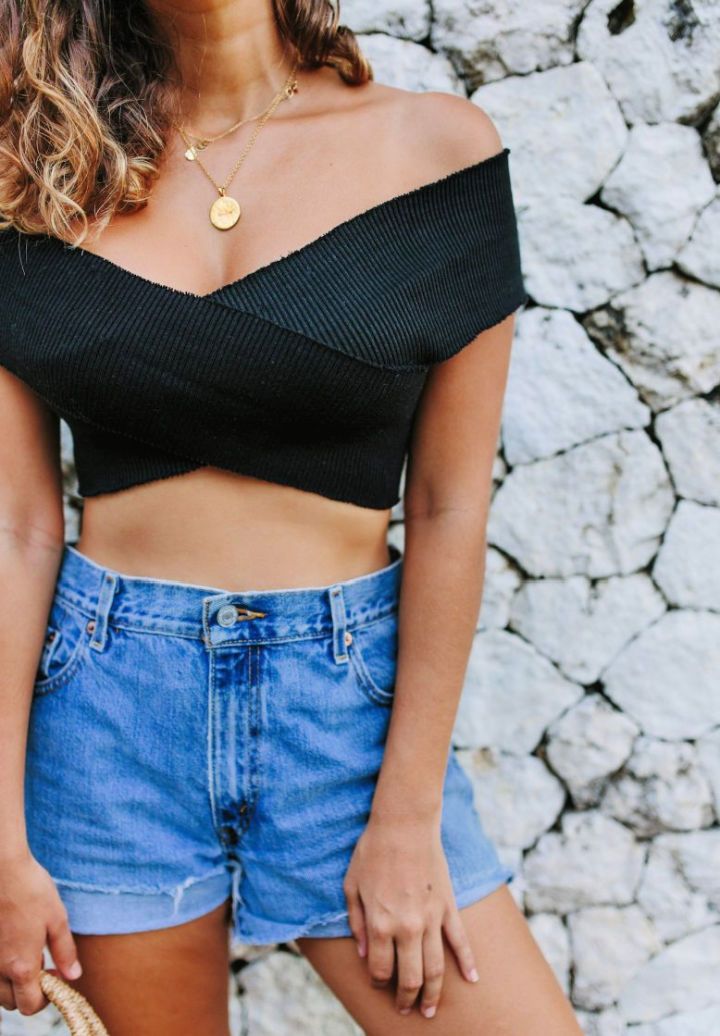 Learn how to make a ribbed crop top with close to zero effort. A simple yet chic crop top is every summer wardrobe essential. This bandage crop top is the sexiest piece of clothing you will own. Not only super simple to make but also quick. All you need is a ribbed fabric in your favorite color, scissors, a needle, and thread. Create a bandage style and start sewing your way around. collectivege
16. Easy to Make Summer Crop Top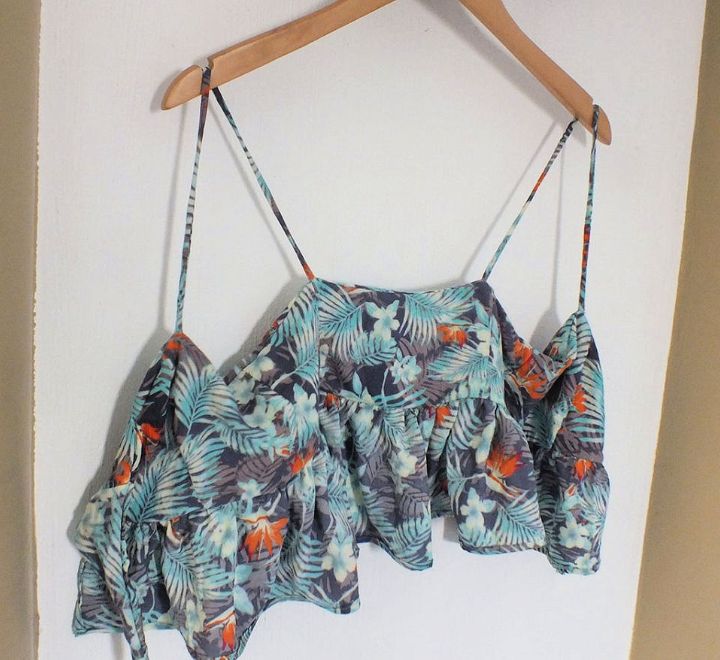 Here's a fun and easy-to-make summer crop top! Not only do girls crave crop tops in the summer season, but they also love the feel of them. Super comfortable yet modest to feel your best every day. For this project, you will need a 70 cm x 1.5 m fabric of your choice, thread, pins, scissors, and a sewing machine. Make sure to mark all the seam allowances before you start. instructables
17. Gingham Tie Back Crop Top Pattern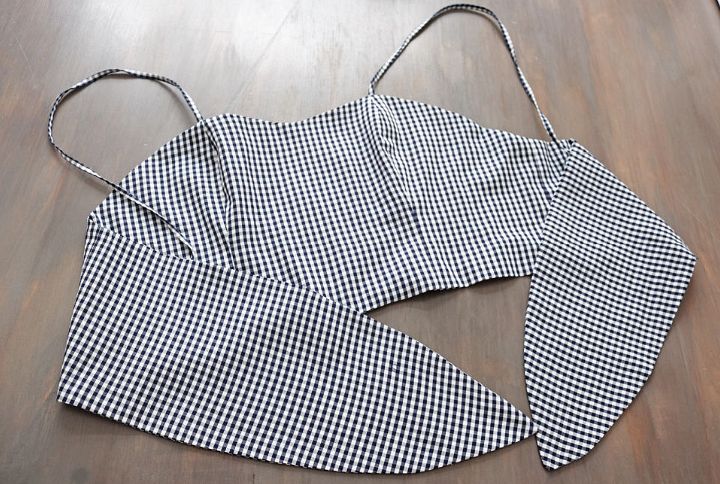 Check out this super trendy Gingham tie-back crop top pattern that is super simple to make. Chill on your dog days with this comfy yet stylish crop top. To make this top, you will need 0.5 m of cotton fabric in gingham print, a thread & sewing machine, scissors, pins, and some cord for the spaghetti straps. Start by cutting out the pieces and seaming them. Sew and flaunt! contouraffair
18. Wrap Crop Top Sewing Pattern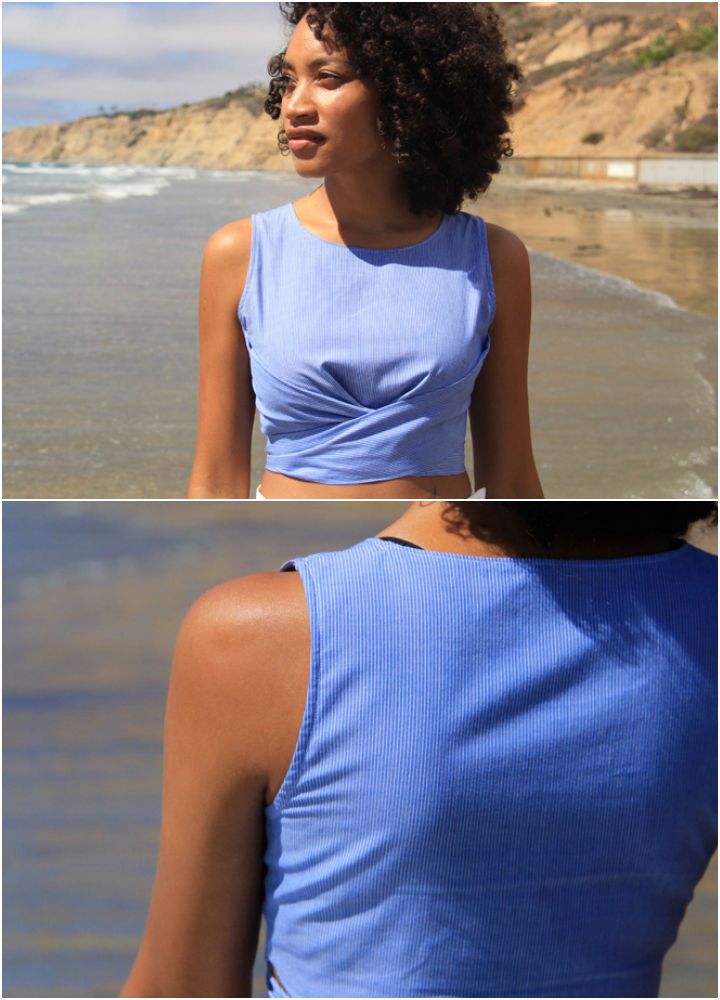 Check out this beautiful wrap crop top sewing pattern! A wrap crop top is a super hot clothing item to possess. Not only is it easy to wear it can also be styled in 3 different ways. If you have got your hands on a large men's shirt, then let's get to work. A sewing machine, scissors, pins, and matching thread are the additional supplies required. Make sure to cut the pieces leaving enough seam allowances. thefeltedfox
19. How to Sew a Smocked Tube Top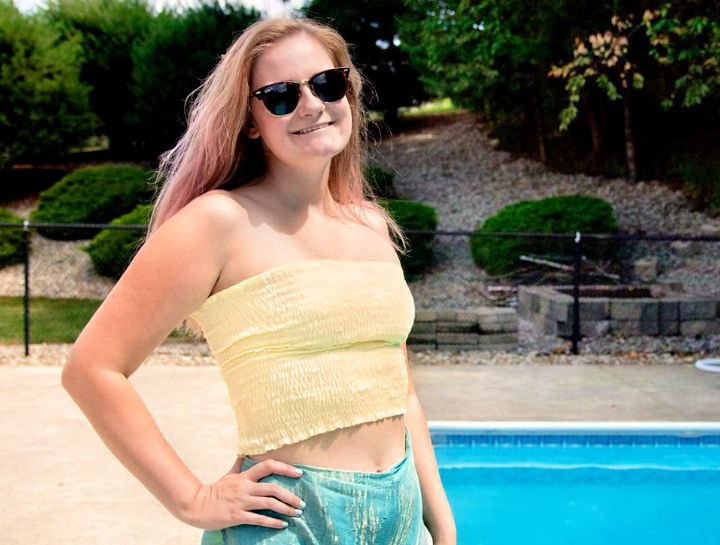 Learn how to sew a smocked tube top without a fun guide, and thank us later! The best top to wear to a pool-side party and to pair with a cool high waist pair of jeans. You will need 1-yard of quilting cotton fabric in your choice of color, chalk, ruler, pins, thread & needle, scissors, and a sewing machine. Start by cutting the fabric and pin and sew as you go. Shirr it and flaunt! onlinefabricstore
20. How to Sew Ruched Bustier Crop Top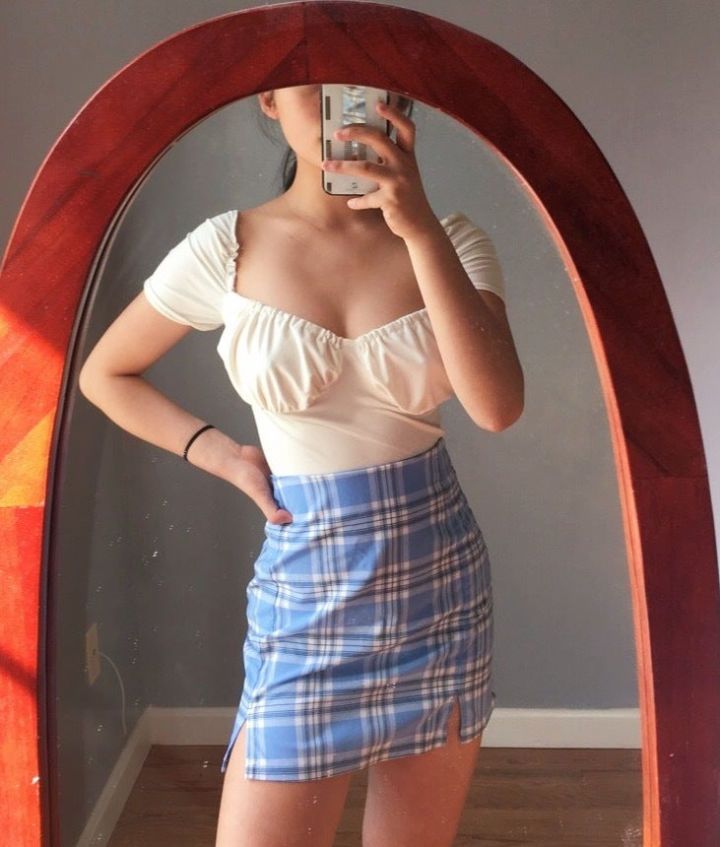 Learn how to sew a ruched, bustier crop top along with us! This traditional lingerie design-inspired crop top has been trendy since we can remember. Not only is it easy to make but also style with a skirt or jeans just as you like. You will require a stretchy material shirt, sewing machine, safety pins, scissors, a bra, tape measure, and elastic for this fun make. instructables
21. DIY Long Sleeve Wrap Crop Top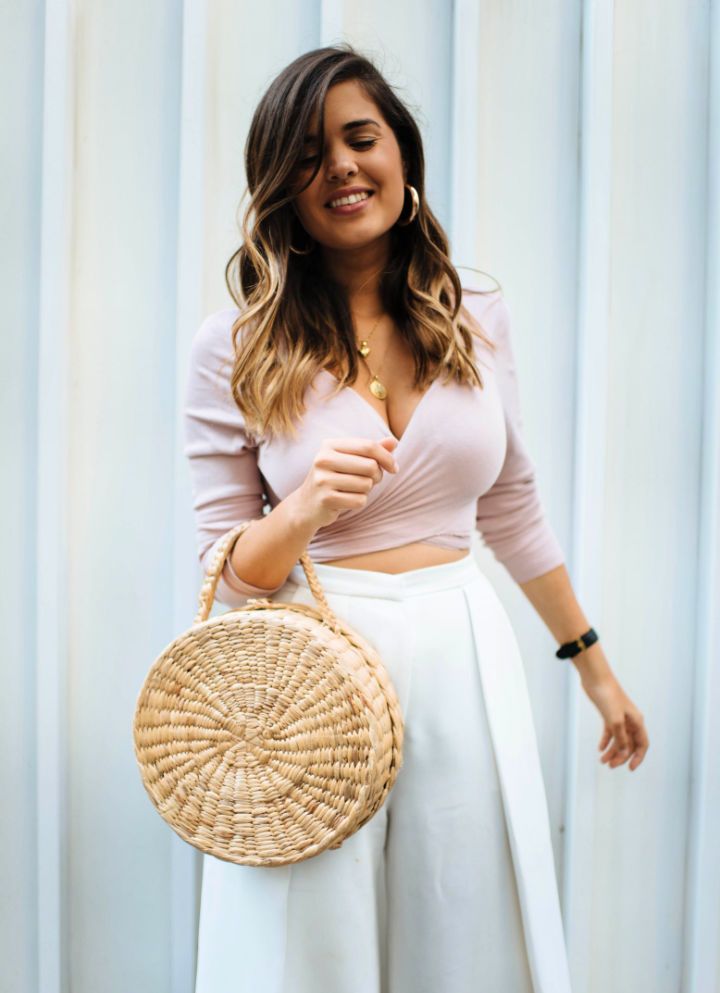 Here's a DIY long sleeve wrap crop top for you to make and style. This crop top with no sewing pattern is a bliss to work on. Trust us, the process is so easy to make you fall in love with it. It is time for you to convert your simple stretch singlet top into a sexy crop top. Grab your basic craft supplies and create a masterpiece out of the ordinary. collectivegen
22. Free Beaded Crop Top Template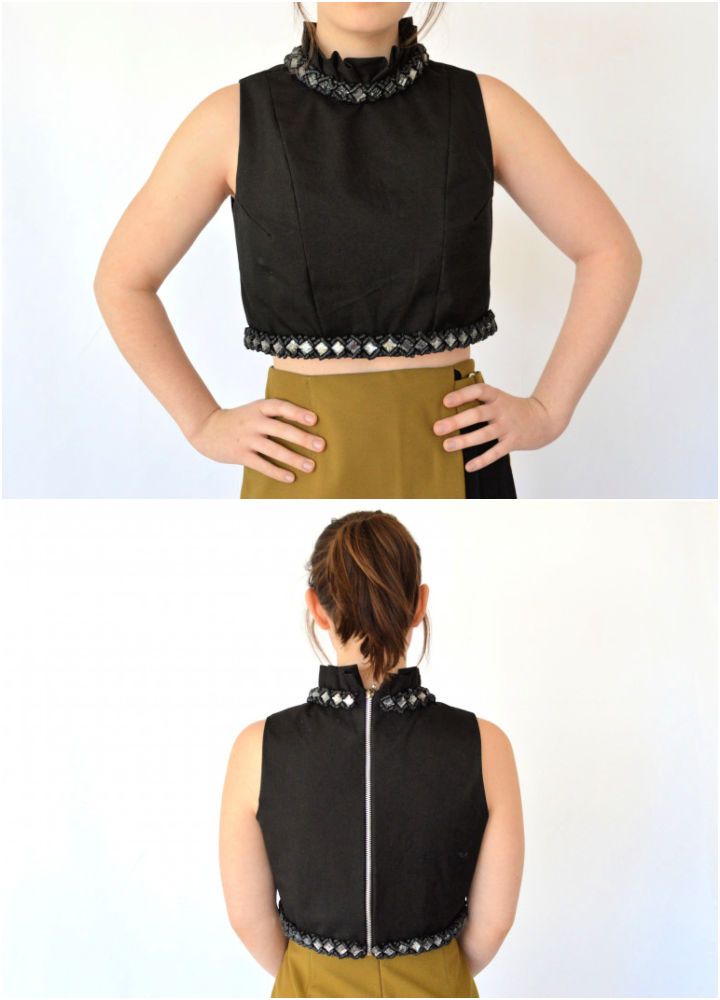 Check out this free beaded crop top template which will give you the top of your dreams. Not only is it uber simple to make but also so much in trend. To make this pretty crop top, you will only need 1-yard of thin stretchable cotton fabric, 1.5-yards of black beaded sequin trim, and a 16" black invisible zipper. Cut out the pieces with seam allowances and sew as instructed. moodfabrics
23. Puff Sleeve Tie Crop Top Sewing Pattern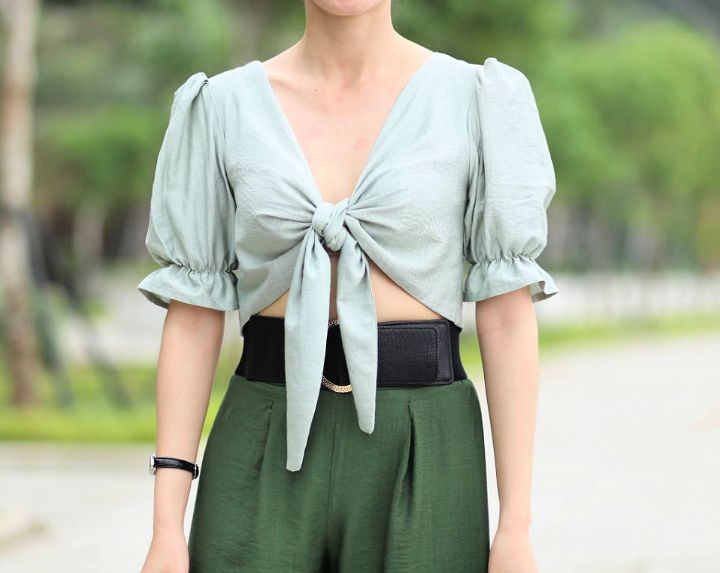 Want to create something fun this weekend? How about a chic-looking crop top? This puff sleeve tie crop top sewing pattern is what you need! Simple to sew and incredibly beautiful to flaunt, it will spice up your summer wardrobe game in a blink. All you need is a sewing machine, coordinating thread, pins, elastic, ballpoint sewing needle, and fabric of your choice. thuzoediy
24. No-Sew Sequin Graphic Crop Top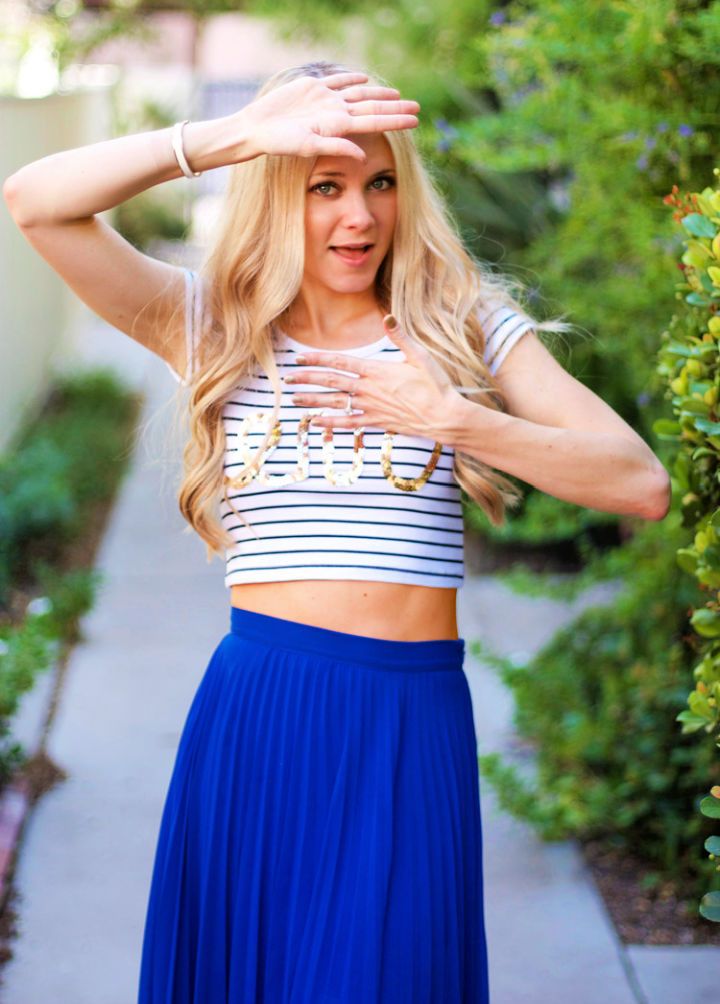 Want to lift your wardrobe this summer season? We have got the best idea! Work on this no-sew sequin graphic crop top that is a must-have. For this project, you can transform an old shirt into a brand new crop top or work on a crop top you already have. It would work anyway! Write whatever you want with sequins. Glue the sequins in place using a hot glue gun. kristimurphy
25. How to Make Boxy Crop Top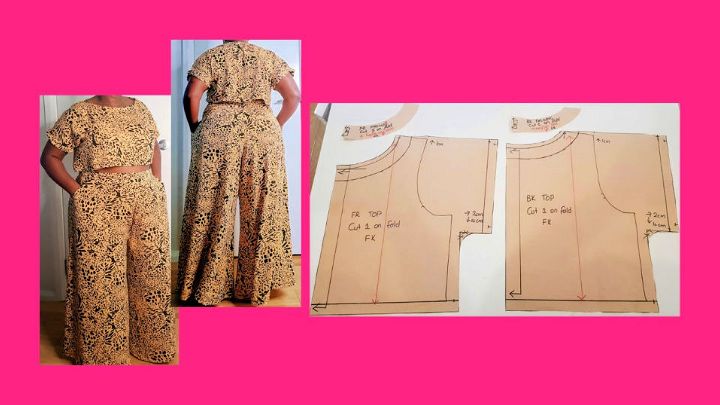 Learn how to make a boxy crop top with us following our detailed video tutorial. It will take you along the process step-by-step. Start by structuring your top on a chart paper with appropriate dimensions. Trace the fabric with the help of the pattern and cut out the pieces. Pin them together and start sewing. Do not forget to leave seam allowances as you go. Seam the hem for a neat finish.
Related Free Sewing Patterns
Free Dress Patterns
Find these free dress patterns at Sew Mama Sew. There are a variety of different styles to choose from, so you can find the perfect one for your individual look.
Maxi Skirt Patterns
Maxi skirts are a great way to show off your fashion sense while keeping cool in the summer heat. With a maxi skirt, you can feel comfortable and stylish at the same time. Check out these free maxi skirt patterns and get started on your new summer look today!
Bikini Sewing Patterns Free
Need free bikini sewing patterns? Look no further! Our swimsuit sewing patterns are easy to follow and will have you looking stylish by the pool or at the beach in no time.
Wrap Top Sewing Patterns Free
A wrap top is a versatile and stylish top that can be worn on a variety of occasions. It is perfect for summer weather because it is light and airy. You can make your own wrap top by following one of the free wrap top sewing patterns available at sew mama sew.
Free Shorts Sewing Pattern
This free shorts sewing pattern is perfect for summer! You can make them in any size, and they're easy to sew.
Conclusion: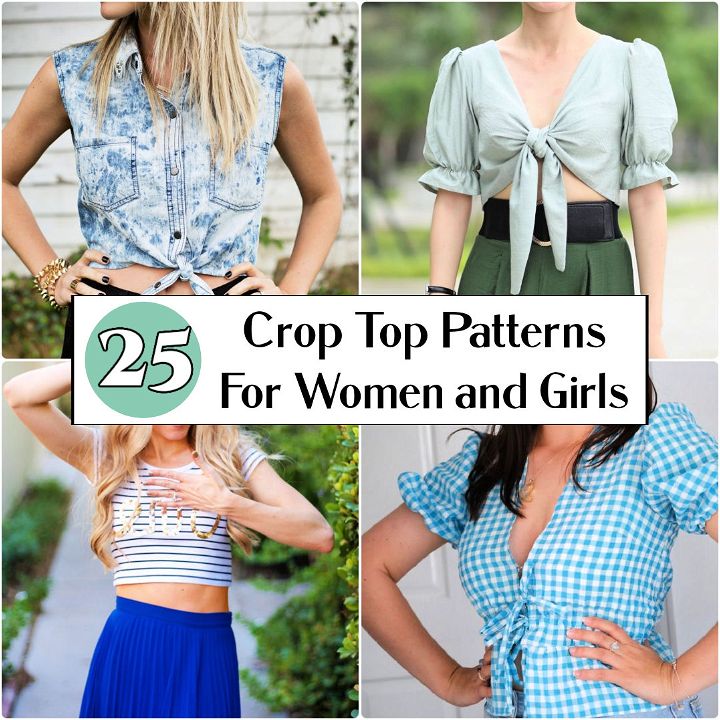 Pick and choose your best-liked crop top sewing patterns from the aforementioned list. Unleash the creative side of you and come up with dapper tops to get your summer sorted. Additionally, our guides come with many tips and tricks to make your job easier than ever. Be it sewing an alluring crop top for yourself or a dear friend, we have got your back. Also, these crop top sewing patterns can be made to sell! Gift your gal pals one in their favorite style and make them the happiest. As we all know, handmade gifts are all the rage; so, what are you waiting for? Grab the supplies, and let the fun begin!