Sewing your own dress is a great way to get a custom look without spending much money. Learn how to sew a dress with these 30 free dress patterns for women and girls. These dress patterns are perfect for any occasion, easy to sew and inexpensive. Whether you're looking for a casual everyday dress or something more formal for a special event, you will find the right dress sewing pattern in this collection. Best of all, these free dress sewing patterns come in a wide range of sizes, so you're sure to find one that's just right for you.
Do you hate repeating dresses? Do you love wearing new dresses at parties or on date nights? Buying dresses is an expensive affair and is not very affordable for people living paycheck-to-paycheck. To save money, sew your own dresses! Look no further! These 30 free dress patterns are perfect for any occasion. Whether you're looking for a formal gown or a casual day dress, learn to sew expensive dresses you have been buying from the market. Looking through these dress patterns will make it easier for beginners to tackle their first dress sewing project. Once you complete sewing a dress, things will become easier for you.
Most of these Dress Sewing Patterns are free and provide the best guides to achieve the desired sizes and fittings. On the other hand, finding a comprehensive dress sewing pattern can also be a big challenge. If you find one, it comes with a high price tag.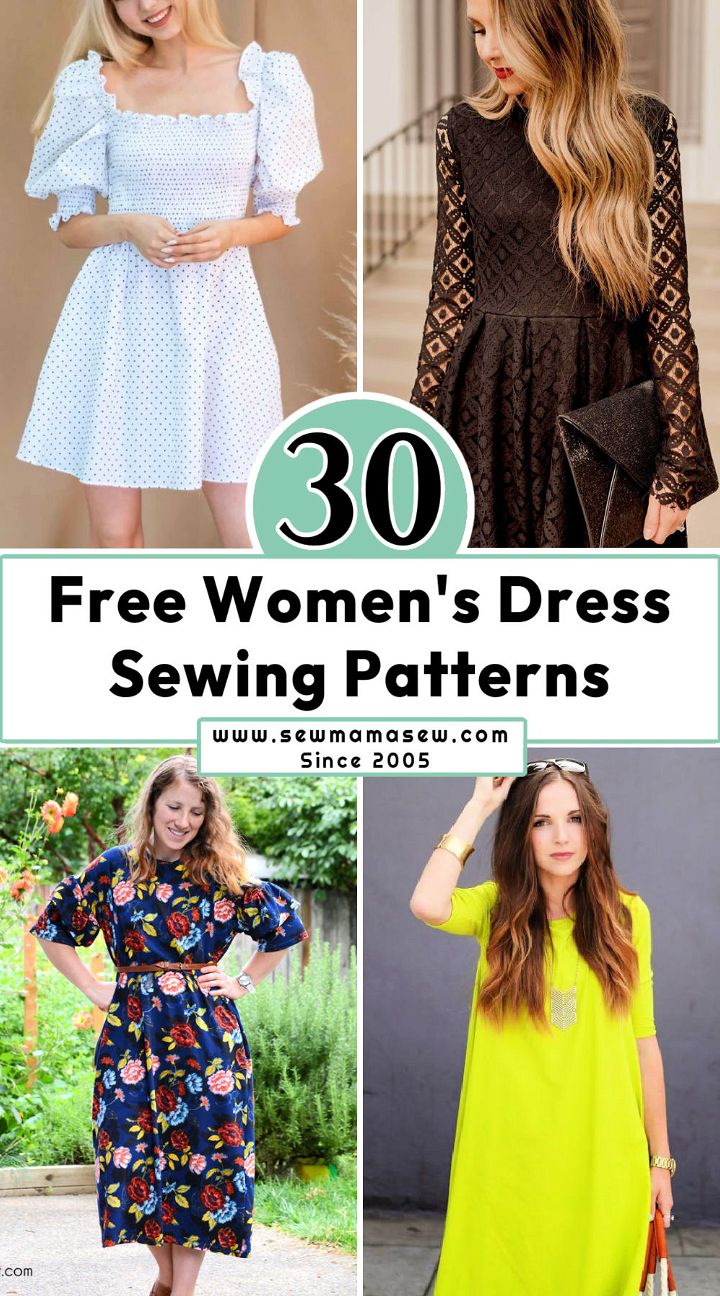 With these simple dress patterns, you can start sewing a whole wardrobe now. From kimono party dresses to maxi wrap dresses to swing dresses, you will get sewing patterns for all sorts of dresses. In addition, you will also get here complete sewing tutorials to refashion old clothes into stylish dresses and to sew designer-style dresses like a pro.
1. Sew Your Own Black Dress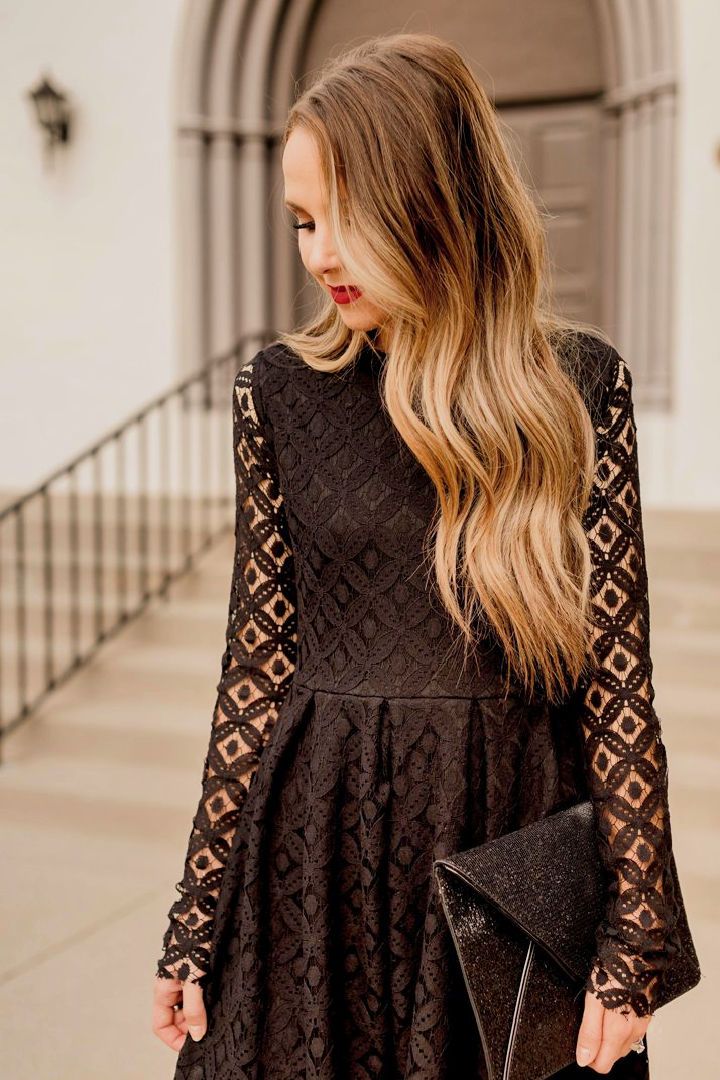 In most cases, women dread going to a holiday party or social event when they do not have a suitable stylish dress in their wardrobe. The dresses you bought last season are too short, too old, or don't fit right anymore. Dressing for holiday events and parties can be costly, stressful and time-consuming. Dresses can be difficult to find and expensive when available in stores. Plus, not one store has every dress in your size or style, so it's hard to find what you are looking for.
With this DIY lace little black dress tutorial, you can sew a gorgeous lace little black dress that is perfect for any holiday and party. It requires 3 yards of lace fabric, 1 ½ yard lining fabric, 20-22″ black invisible zipper and matching thread for this dress sewing pattern. merricksart
2. The Day Date Dress For Ladies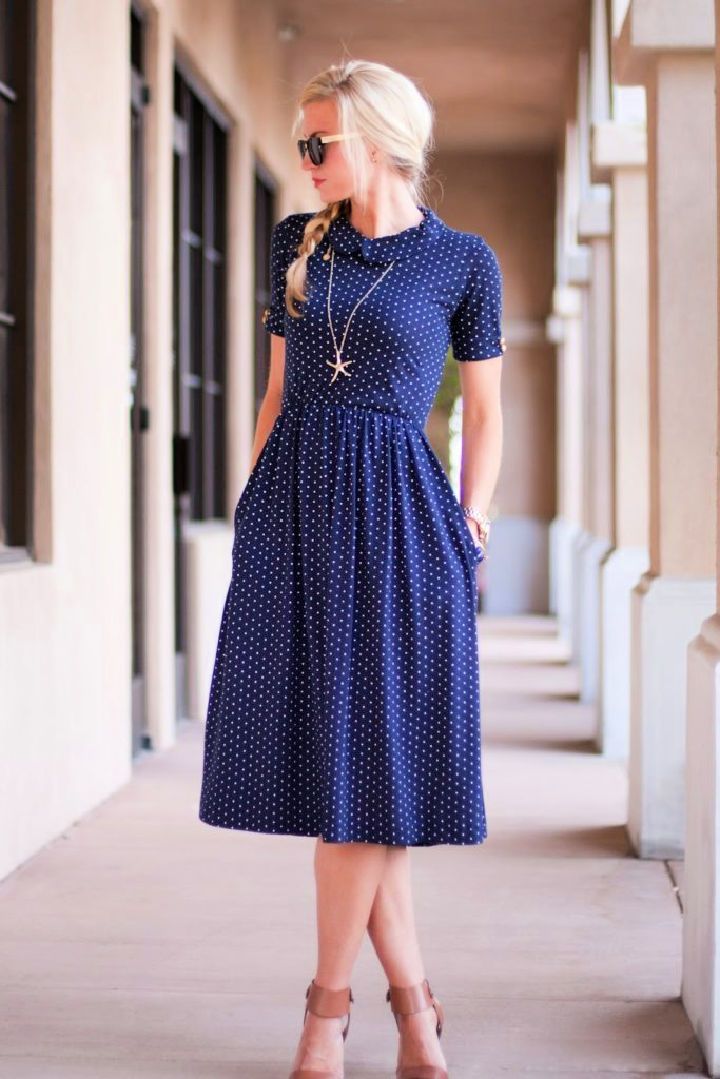 It is hard to find a simple, easy, and fun DIY dress tutorial that guarantees the perfect fit of your handmade dress. Do you have too much time, money, and energy invested in sewing projects to quit now? With this DIY dress tutorial, you will learn how to sew the day date dress from scratch in much less time and without getting a bit expensive. With this step-by-step guide, you can sew The Day Date Dress like a pro. So, you will learn the basics of sewing and how to create clothing from scratch. It includes pictures that show you the steps for sewing also. leannebarlow
3. Free Smock Mini Dress Pattern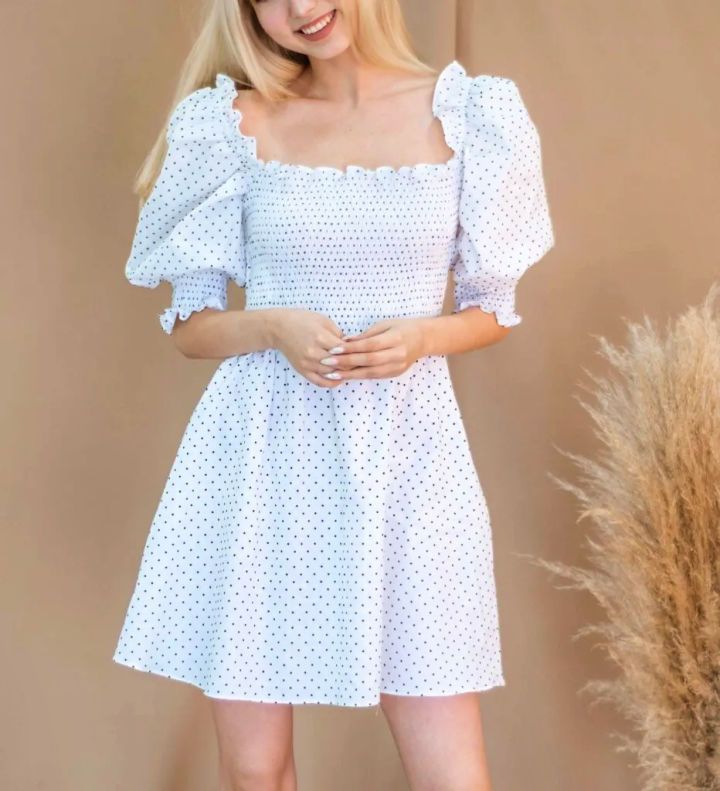 Making a dress from scratch is hard and time-consuming, and making clothing for children can be even more complicated. Take the guesswork out of designing for your kids by creating your own smocked dresses with this DIY tutorial. It will show you how to follow the pattern, cut it out, and sew it up in just a few hours. You'll never struggle again with dress creation or finding the perfect fit.
You need Rayon Crepe 2 yards with 60" width or 3 yards for 45" width, elastic thread, ¼" width elastic, loop turner, measuring tape, and basic sewing supplies to sew this dress. fashionwand
4. DIY Peasant Maxi Wrap Dress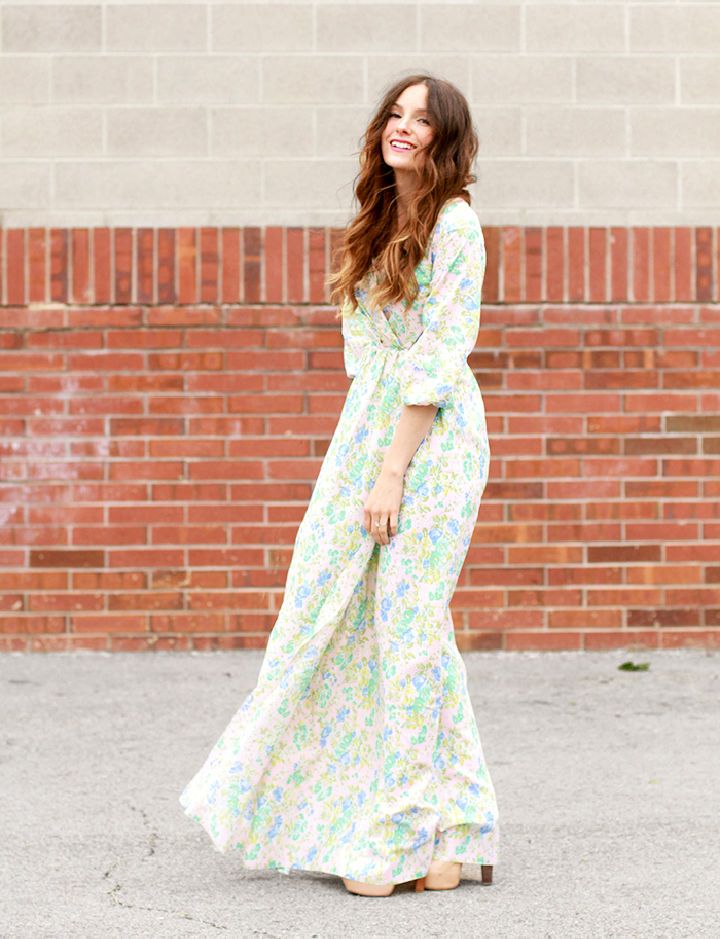 Have you ever tried to sew clothing but found the process too involved and complicated, but need a dress for that upcoming party? Don't panic. Here's a quick way to create your own fashionable maxi wrap dress. The tutorial starts with cutting by tracing a fitted shirt on the fabric, which ensures the length and fit are perfect for you. Next, it shows how you can use a sewing machine to sew the dress perfectly. Moving on, it provides tips for hemming also. The result is one stylish maxi dress you can wear on any occasion. cottonandcurls
5. Easy Free Shift Dress Pattern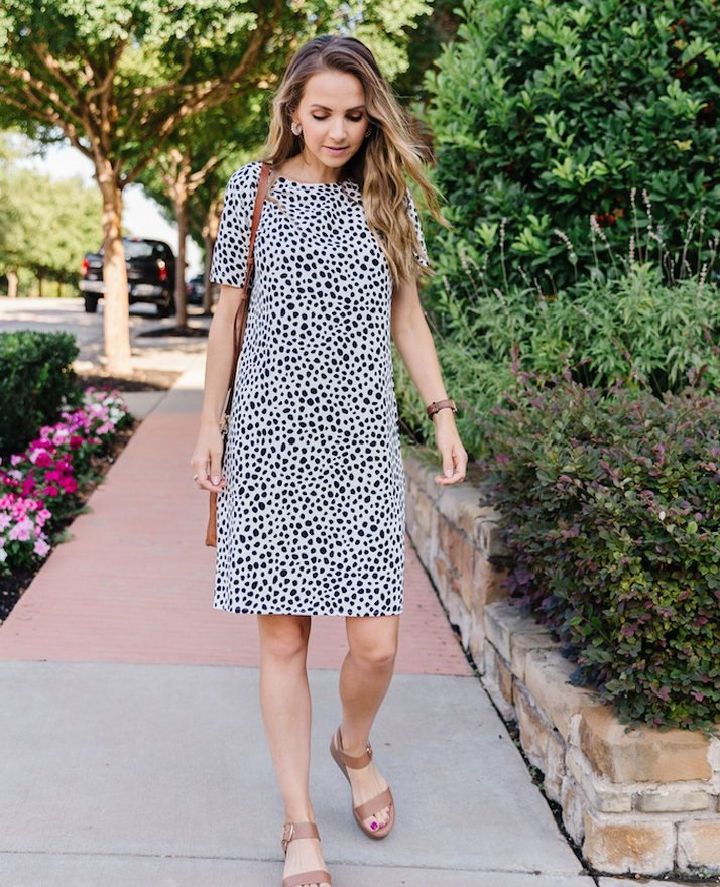 Worried about all the time and effort it will take to create that perfect summer dress? See this one of the beautiful dress patterns. The work you put into a handmade dress will pay off and be worth it. This DIY dress tutorial provides a comprehensive guide on sewing a summer shift dress. The provided instructions and free dress sewing pattern will make it easy for you to sew your own fabulously stylish outfit.
You need 1 or 1 ¼ yard of 60" wide fabric or 2 yards of fabric with 45" width to sew this dress. merricksart
6. Bell Sleeve Knit Dress Pattern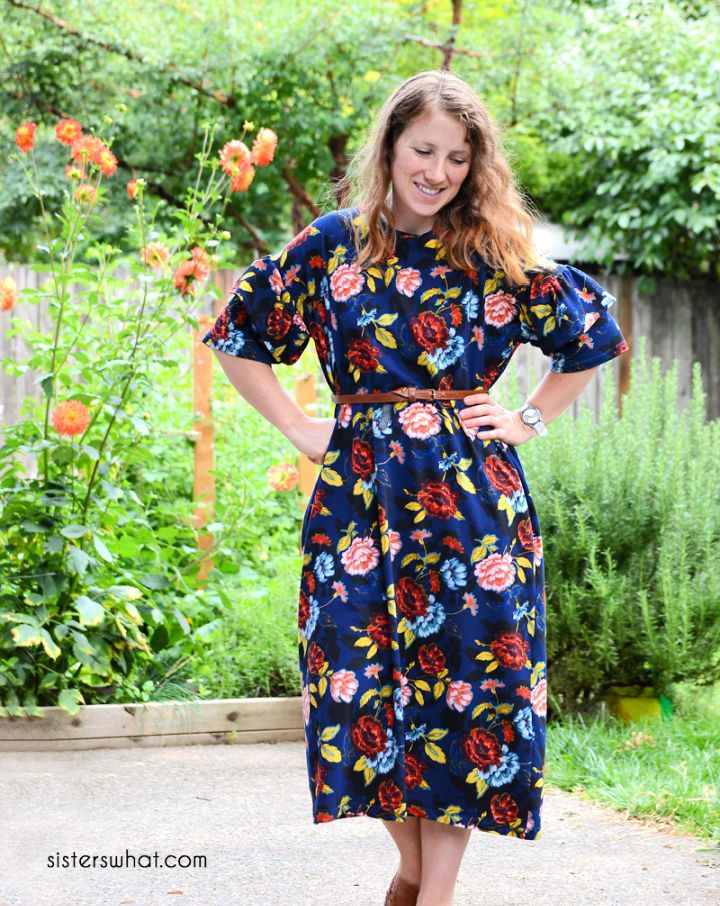 Sewing a dress can be intimidating even for an avid sewist. You always feel nervous about not being able to complete the task at hand or not getting the desired fit of the dress you are going to sew. Follow this tutorial and learn how to sew a bell sleeve knit dress. This will be a great DIY Mother Daughter Dress tutorial also. The tutorial shares materials, a step-by-step process with pictures, and a free pattern for the dress.
To complete this dress sewing project, you need floral knit fabric and a sewing machine. sisterswhat
7. How To Make A Striped Dress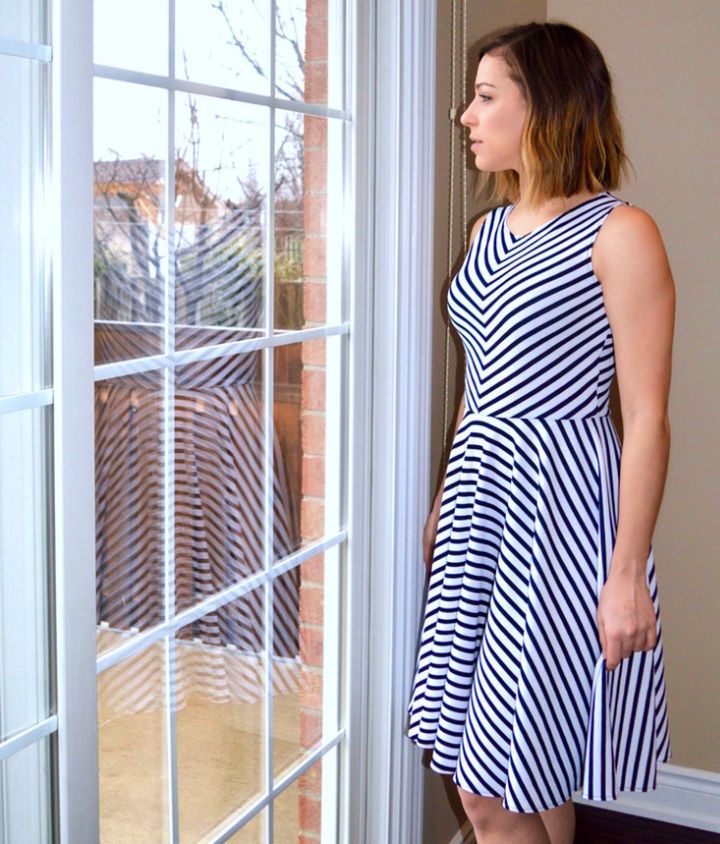 Are you deeply in love with striped fashion and love wearing striped dresses? Looking for an inexpensive, easy-to-sew dress pattern for a striped dress? Use this tutorial for how to sew Striped Dress. The tutorial is sure to be simple and easy, making you avoid all the fuss and stress of the process. At the same time, it will also be a smarter yet cheap way to get your favorite dress without going on a shopping trip.
For this dress sewing pattern, you need 2 meters of medium-weight striped stretch fabric and ⅕ meters of ¼" elastic. The project also provides a free circle skirt template and bodice pattern for the dress. thelittleststudio
8. Easy Sun Dress Sewing Pattern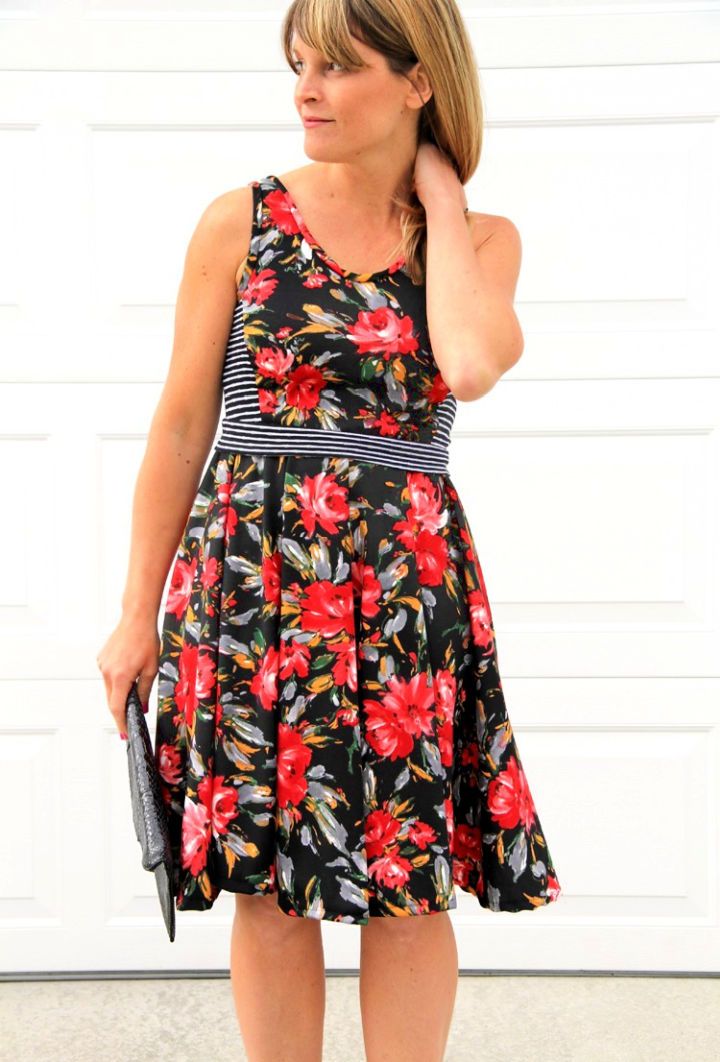 Too much time and money are spent buying clothes instead of making your own. There is a lack of people who know how to sew. Hence, they are missing out on saving money by sewing the dresses and outfits they are missing in their fashion wardrobe. We hope you will love this DIY dress tutorial that provides easy directions and instructions to sew a swing dress, sure to be too beautiful to turn heads.
You need 2 yards of knit fabric and basic sewing essentials to sew this dress pattern. The project will complete in 2-3 hours and rock for all beginner sewers. mesewcrazy
9. How To Make A Tiered Maxi Dress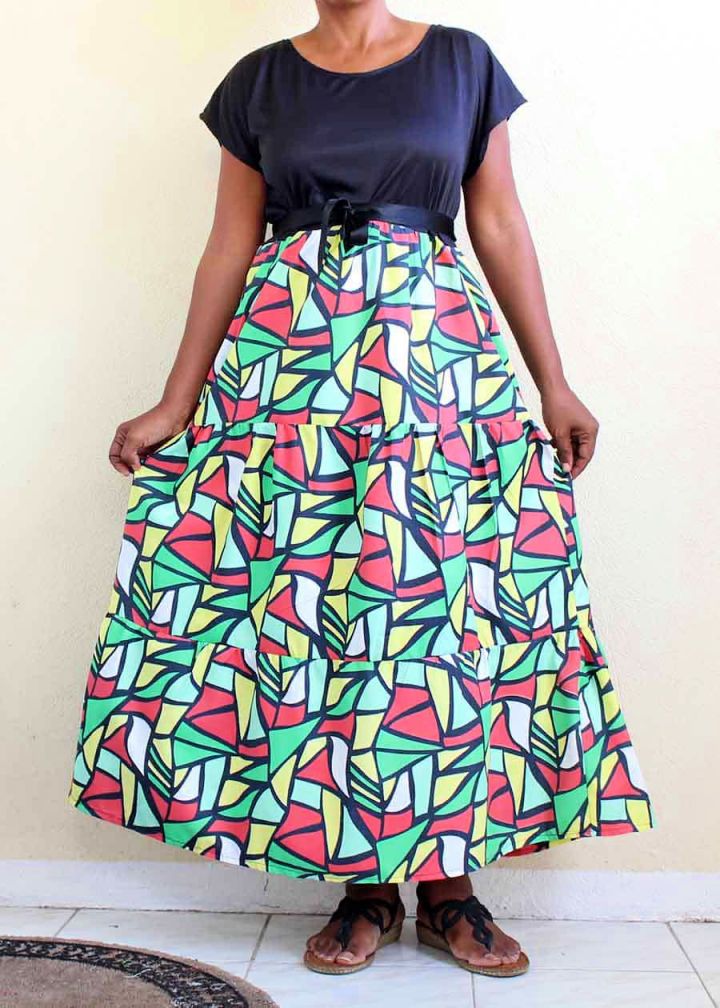 Trying to sew a tiered maxi dress by hand can be frustrating and take a lot of time. It requires skill, experience, and patience.This easy guide will walk you through the steps of sewing a tiered maxi dress, sure to be a great addition to your fashion closet. The tutorial will share a list of tools you need, show you how to measure and cut your fabric, and give you some handy tips from a professional seamstress.
It requires 2.35 yards of 60" wide fabric to sew this dress. Follow the given size chart to decide on a size you need to sew. happiestcamper
10. Fiore Midi Dress Stitching Step By Step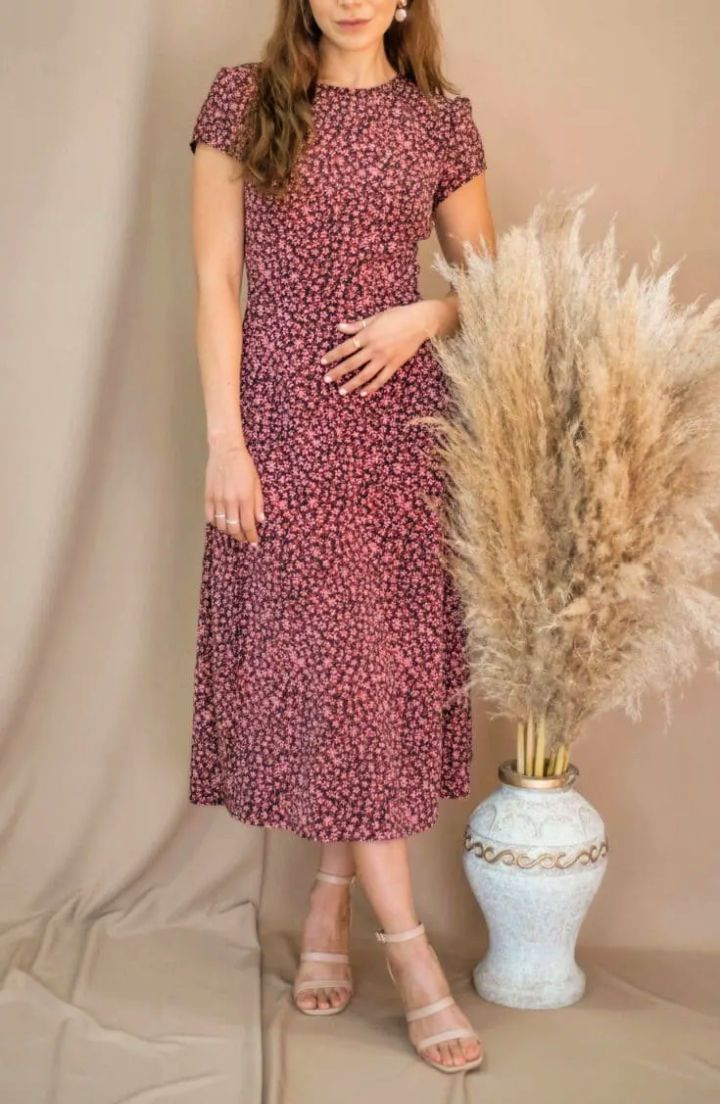 Looking for an easier way to master the art of sewing dresses. Then following this dress sewing pattern and tutorial is recommended. It will allow you to create a unique, stylish, and flattering dress easily and timelessly. The finished outfit will be a beautiful Fiore Midi Dress that will be perfect for any occasion and holiday party. The project provides a free sewing pattern for the dress, and this finished dress with an invisible zipper will be a great addition to your fashion wardrobe.
You need 2 to 2 ½ yards f medium weight poly crepe or rayon fabric, a 7″- 9″ invisible zipper, and basic sewing supplies to sew this dress, makes a great gift. fashionwander
11. Midi Wrap Dress Sewing Pattern Free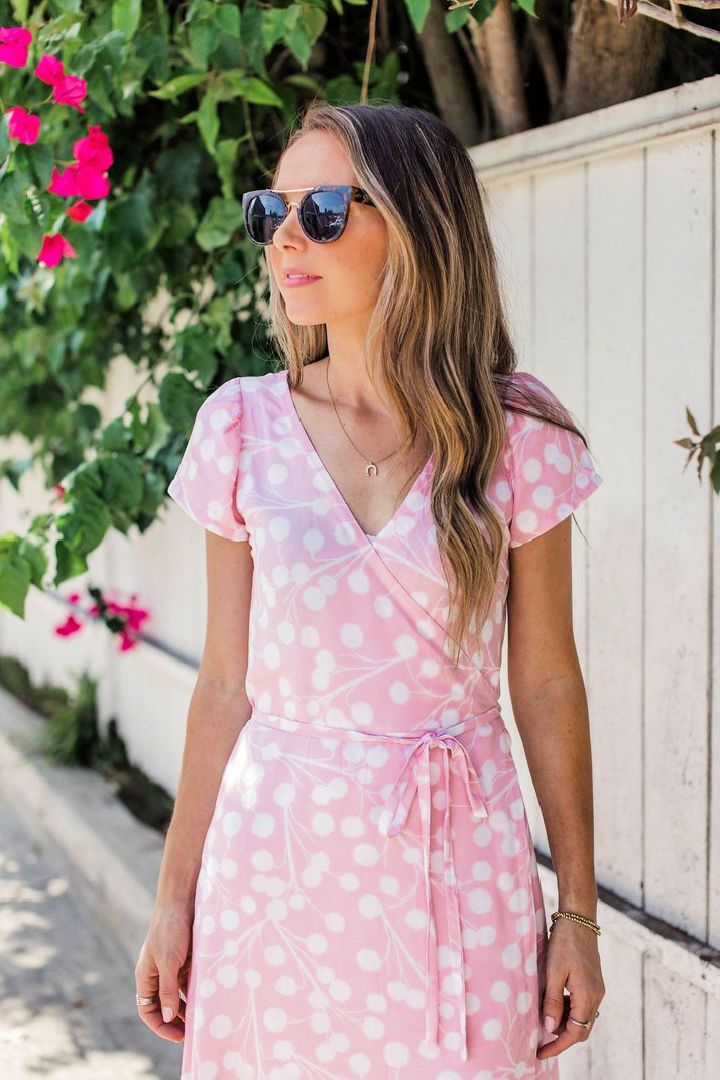 When choosing the perfect dress, there are many considerations, such as color, fabric, size, and pattern. Additionally, making your dress means you have full control over the cut, design and fit. Sewing your dress lets you create an original garment tailored just for you.
Follow this tutorial and learn to sew the best midi wrap dress using only 3 yards of fabric. You will get a complete sewing pattern for the dress to trace and cut the required pieces easily. Moreover, you will also get complete guides to stitch together the cut pieces making a flawless dress. The finished dress appears in pink color and with white polka dots. merricksart
12. How To Sew A Birthday Dress By Hand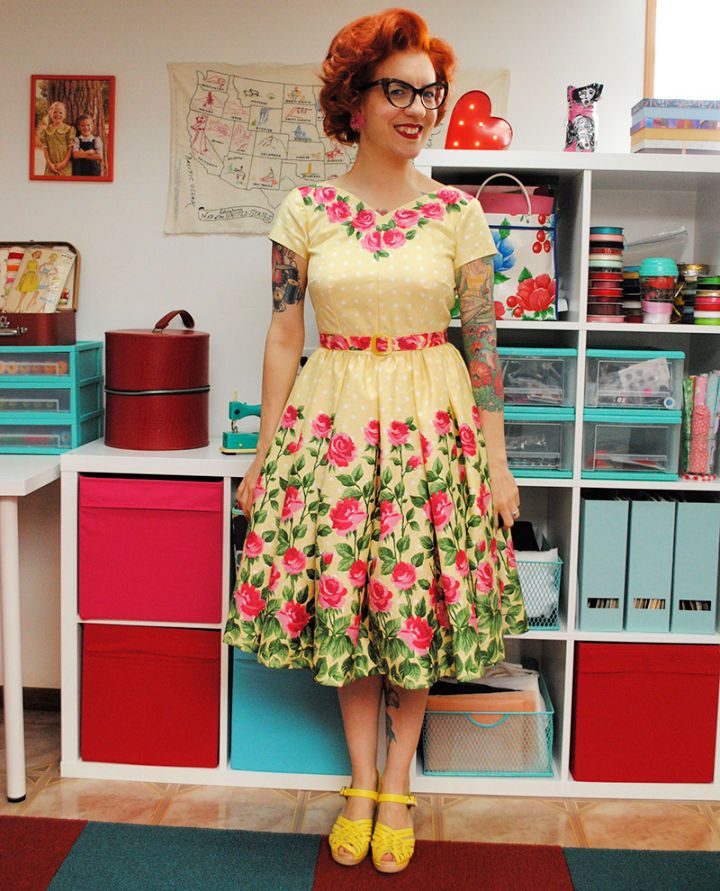 Are you willing to sew a super beautiful floral birthday dress? Then you will love this given dress sewn with floral fabric, and it comes with the lovely circle skirt. From girls to women to mature ladies, this dress will rock for all and looks pretty vintage also. First, you can sew the skirt and the bodice and stitch both pieces together. Choose the medium-weight fabric for the skirt, and don't forget to get the skirt pleated and gathered.
It will require about 4 yards of fabric to sew the skirt. Read through the project for hemming instructions also. bygumbygolly
13. Free Plus Size Dress Sewing Pattern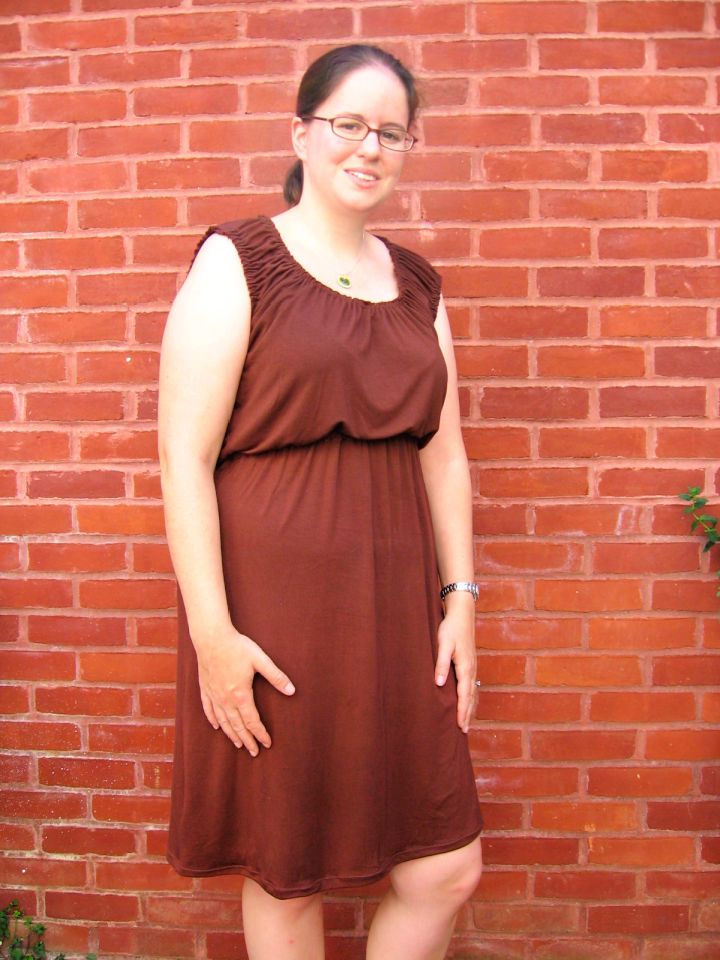 Without a professional's tutorial and a dress pattern, sewing a dress can be a complicated and time-taking task, even for experienced sewers. While tutorials are helpful, they don't always consider the reader's skill level. This tutorial will instruct you on all the steps of making your peasant dress – from selecting the fabric and constructing the pattern to sewing the whole beautiful dress.
In supplies, you need 1.5 yards of light to med-weight stretch jersey knit fabric, ¼" elastic, and a semi-fitted t-shirt to use as a template. needleandspa
14. Simple Girls Dress Sewing Pattern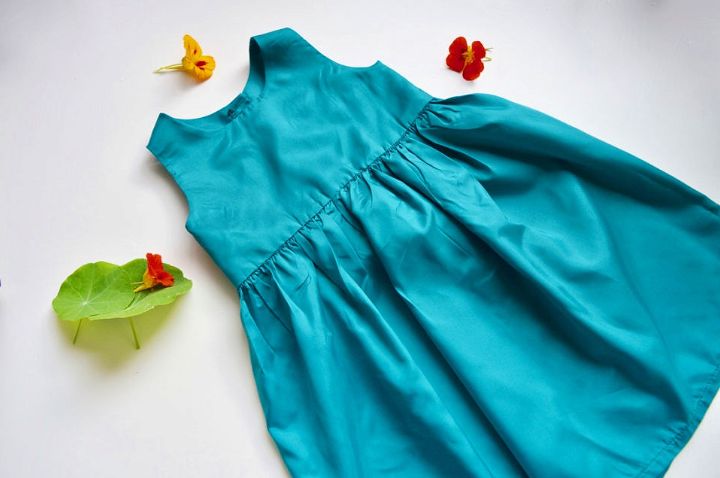 Have you never made a dress before? So, you might not know how to choose the right material, what kind of fabric to use and how to alter it. There is so much needed knowledge that is hard to find without doing much research first. The dress can be made in less than 2 hours and requires only basic sewing skills – it is a simple DIY sewing project with fantastic results. Follow this tutorial to learn how to sew a simple girl dress and find out how easy it is to sew.
You need 1-2 yards of woven fabric, thread, buttons or zipper to sew this dress. The project provides a free downloadable dress sewing pattern also. thelittleststudio
15. The Perfect Summer Swing Dress Pattern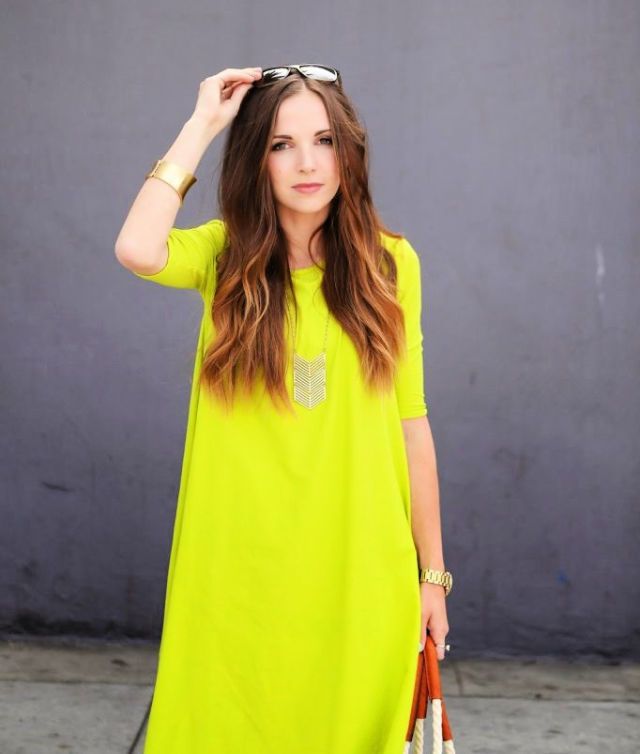 Sewing clothes is a very creative and fulfilling process. It gives you a sense of accomplishment and pride to know that you are creating something for yourself or your loved ones. But many people are afraid to try sewing because they think it is too complicated or expensive. But with this tutorial, you will be able to sew your own easy Summer Swing Dress without spending any money at all. Save a bunch on unnecessary costs by using this DIY tutorial instead of buying one from the store. The best beginner dress sewing pattern ever. merricksart
Free Dress Patterns
Looking for free dress patterns? We've collected 30 best free dress sewing patterns for women, from vintage-inspired frocks to modern dresses. Whether you're a beginner sewer or an experienced one, you'll find a free dress sewing pattern here that's just perfect for you.
16. Pleated Summer Dress Pattern For Women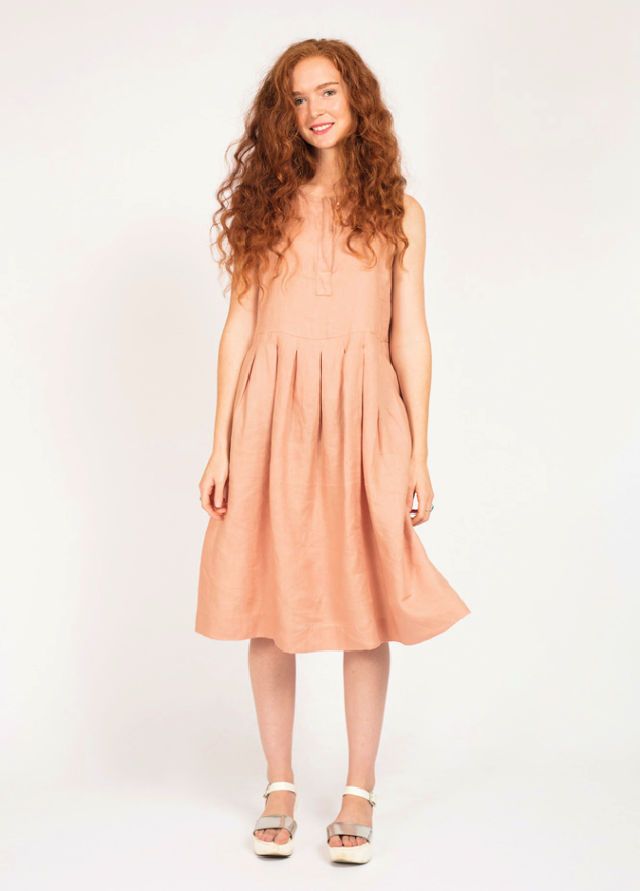 There are so many ways and sewing patterns to make your dress, but what should you do when you want an easy pleated dress for summer? Certainly, all sorts of dresses do not work for summer because they are too hot or heavy. But with this DIY pleated summer dress, you are all set. Due to being lightweight and breezy, this is the perfect DIY dress for summer. The adorable pleats also make it fun to wear. Use this tutorial to learn how to sew your pleated summer dress in no time.
The project provides a free downloadable pattern and instructions to sew the dress like a pro. peppermintmag
17. Side Slit Maxi Dress Sewing Pattern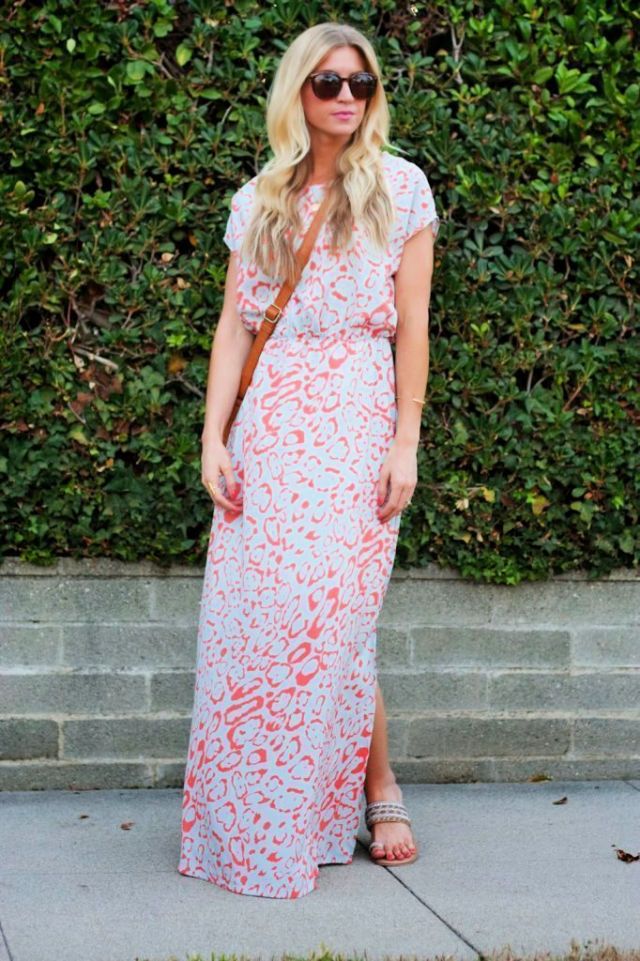 A lot of people face a hard time sewing and figuring out how to sew certain types of garments. Finding the time, patience, or courage to sew your wardrobe in today's busy world is difficult. However, you can start sewing with this easy dress sewing pattern and tutorial. This DIY dress tutorial helps you create a Side Slit Maxi Dress with a loose bodice and skirt. It's achievable for any skill level and is a great project for those just starting with sewing.
You need 3 yards of lightweight woven fabric, 3 yards of pattern paper, ¼" elastic, and a fitted top to use as a template to complete this dress sewing project. leannebarlow
18. How To Sew A Tunic Dress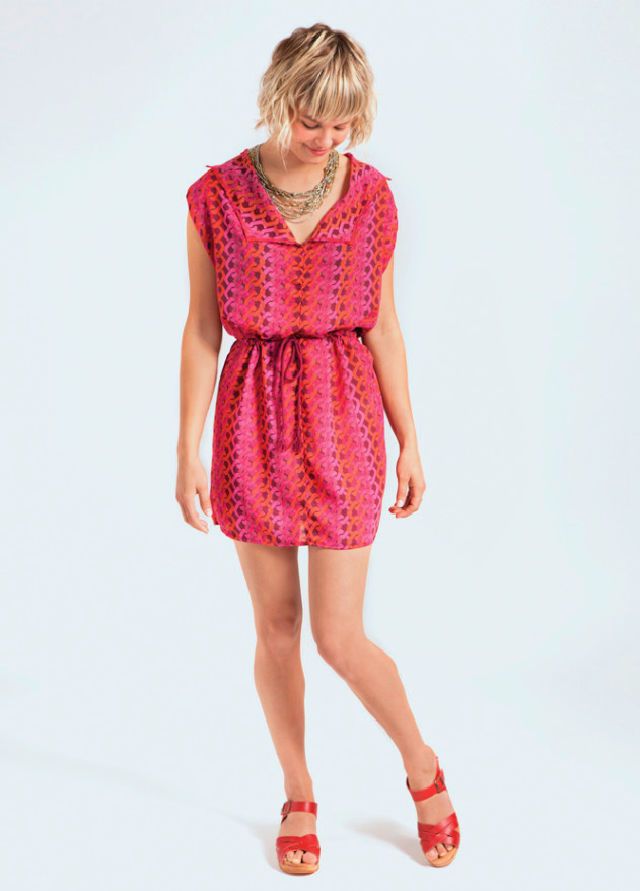 Tired of always wearing the same thing and needing to add a new dress to your wardrobe? Want to sew stylish dresses yourself? But don't know how to sew? You're not alone. You deserve to look pretty and feel confident. You deserve a dress that is all your own, tailored perfectly to you. So stop for a minute and think about what it would mean for you to be able to sew your clothes.
The best way to start sewing is with a simple tunic dress, which can be worn as a dress with leggings or jeans or as a shirt with jeans. This DIY dress tutorial will teach you how to easily sew a tunic dress. However, you can wear it with bare legs also in summer. peppermintmag
19. Homemade Red Swing Tassel Dress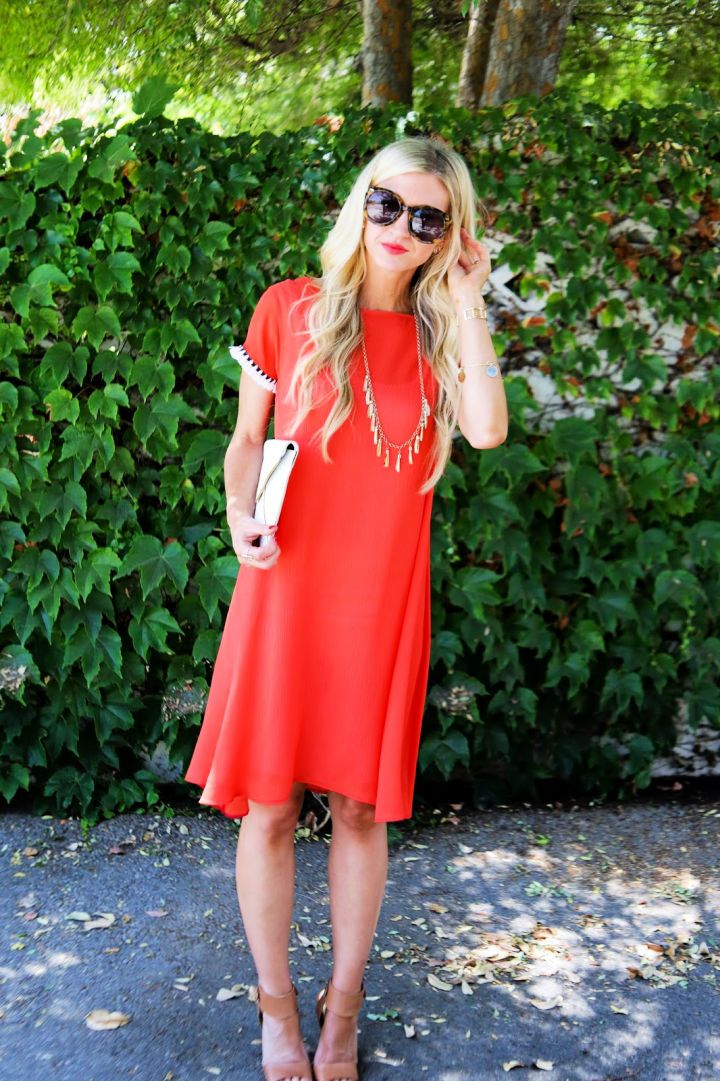 Do you want to get rid of the expensive dress prices and start sewing your clothes? Don't know how to sew and where to start? You can follow this DIY Dress Tutorial to learn how to make your own red swing tassel dress. With this easy-to-follow sewing tutorial, anyone can learn how to sew. Plus, there is no need for fancy equipment or expensive materials. You just need a few basic sewing supplies, 3 yards of lightweight poly-cotton blend fabric, and trim to fit around each arm. leannebarlow
20. DIY Dolman Knit Dress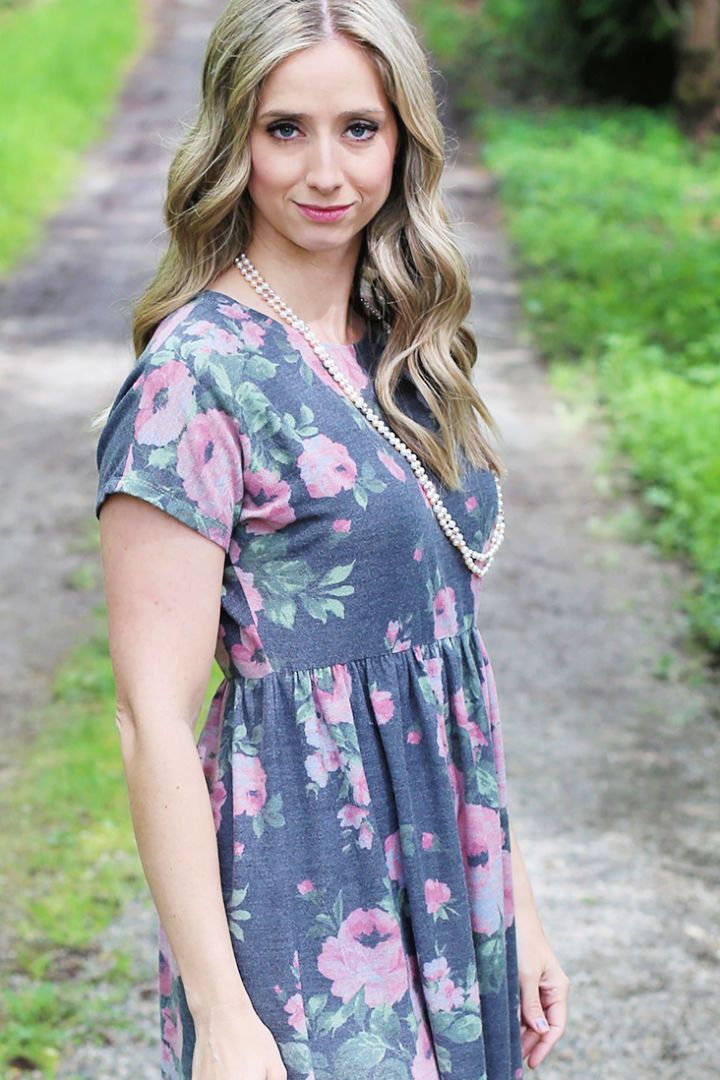 It can be super challenging to sew a dress for a beginner, and the perfect dolman dress pattern can be hard to come by. The process of sewing a dolman dress can be frustrating and expensive. Finding good dress sewing patterns and the material needs can be tough and time-consuming. Learn to sew your own dolman knit dress with this handy tutorial, which provides ultimate step-by-step instructions and detailed diagrams for easy understanding.
The project's free PDF dolman top pattern can be downloaded with a single click. You need French terry knit fabric, ⅜″ elastic for the waistline and basic sewing supplies to whip up this dress. sewmuchado
Looking for a stylish and flattering dress pattern? Look no further than these dress patterns for women and girls! With various styles to choose from, you're sure to find the perfect free dress patterns for your next project.
21. The New Womans Flapper Dress Pattern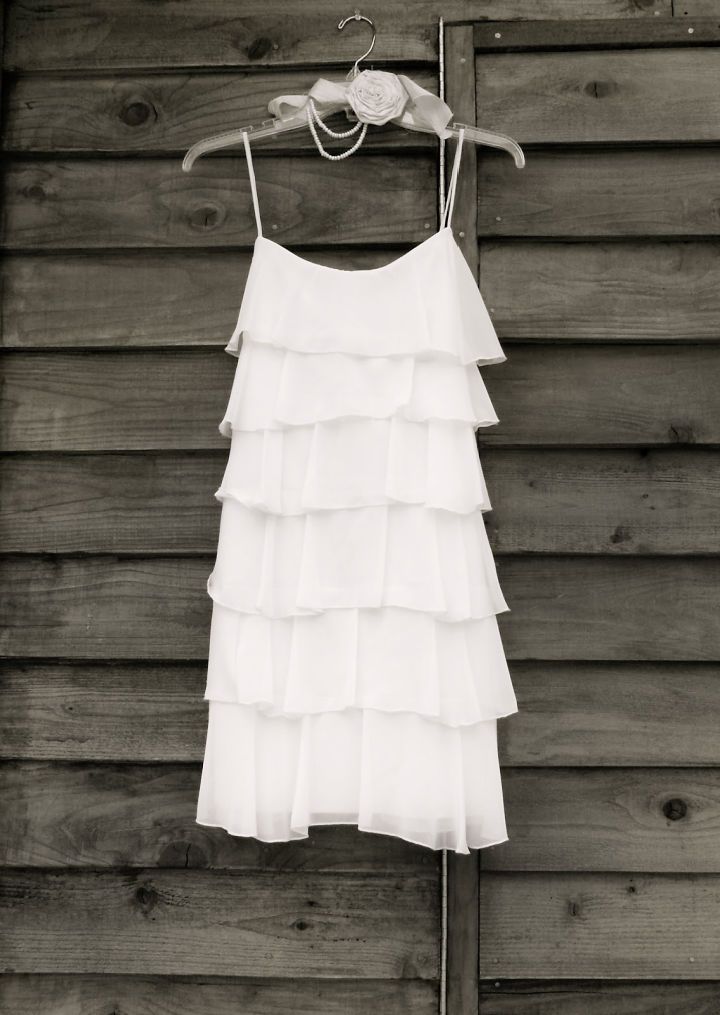 Going through a hard time finding the perfect dress for an upcoming event or occasion. Whether you need a custom dress for a designer event or a basic need like a first communion, it can be challenging to find the right fit. Moreover, finding the perfect fabric can be bothersome also. There are several different options with different textures and patterns. However, you can also sew the old curtains into a lovely dress you were about to buy expensive from a boutique.
Follow this tutorial to learn all the process steps for sewing the curtains into a flapper-style dress, sure to rock for date nights, holiday parties and other special events. You need slip liner and sheer organza curtains to sew this dress. trashtocouture
22. How To Make Your Own Zoey Dress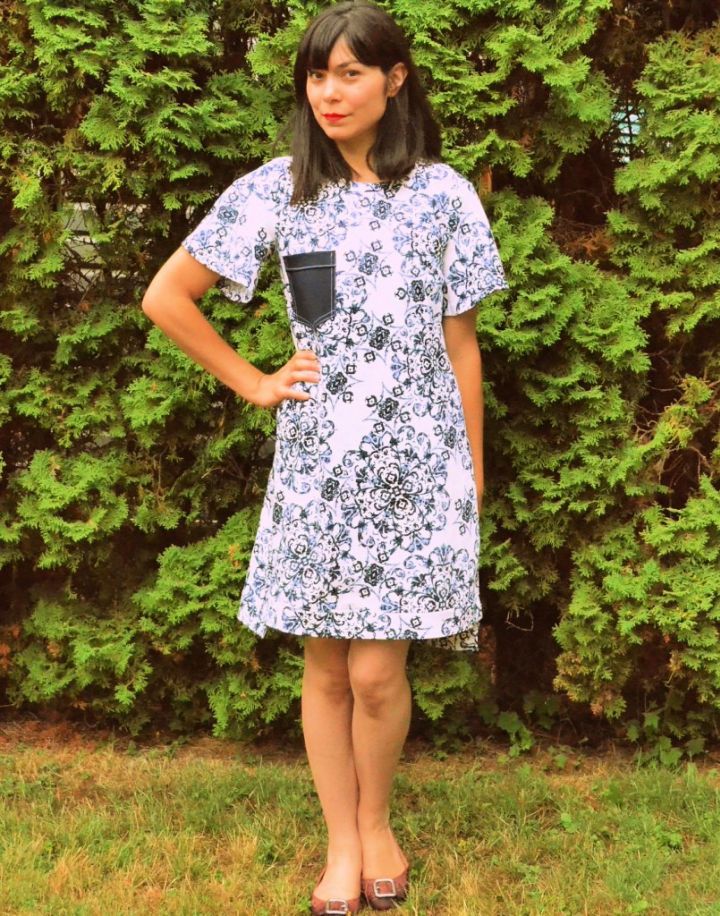 Do you hate repeating the clothes every day? Willing to add new stylish dresses to your fashion wardrobe? Then learn how to sew your dress to save tons of money. Sorting out some ultimate tutorials to master the art of sewing dresses?
Follow this DIY Dress Tutorial, the ultimate step-by-step guide for sewing your own dress. It will show you how to follow the provided pattern, cut the fabric pieces and sew together your DIY dress, and even wear it for an evening out on the town. This beginner-friendly tutorial shows you all the tips and tricks you need to know to make a beautiful & durable Zoey dress without spending much money. onthecutting
23. Sewing A 1940s Pin Up Dress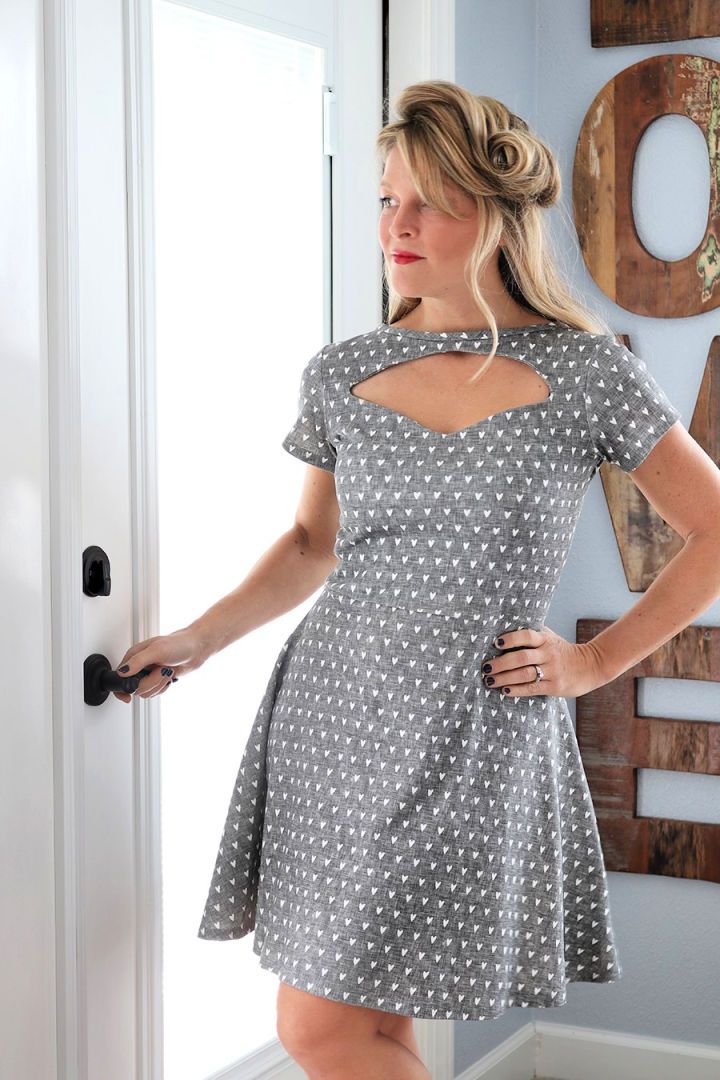 Purchasing an expensive dress for an event can cause a big load on your wallet. At the same time, you are at a higher risk of choosing a style you don't like and having to wait for delivery. What if the style is popular and sells out of your size? Make it easier and quicker to sew dresses with this DIY dress tutorial allowing you to sew a 1940's Keyhole Dress.
You need 2.5 – 3 yards of knit fabric to sew this dress. The dress sewing project will complete in 3-4 hours and require an intermediate sewing skill level. mesewcrazy
24. How To Sew A Maxi Dress Without A Pattern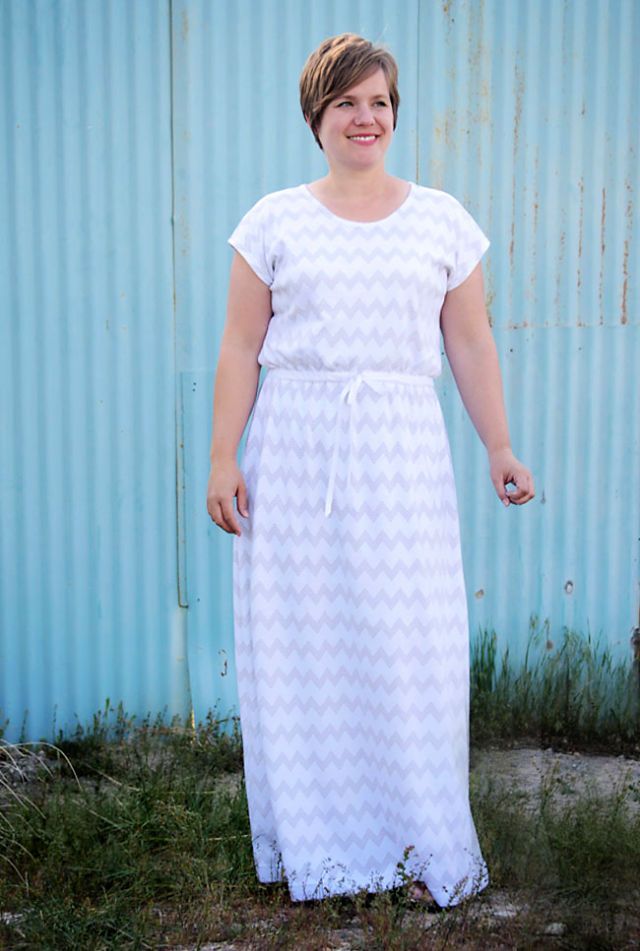 Tons of people wish they had the skills to make their clothes. They have good intentions but don't know where to start. Hopefully, you can even sew a dress with perfection when lacking a good pattern for it. Thankfully, there are countless tutorials out there that show you how to sew clothes without needing a pattern. With this DIY maxi dress tutorial, you will learn how to sew an easy maxi dress in just a few easy steps. The best part is that no pattern is required. itsalwaysautumn
25. Hot Mess T-Shirt Dress Pattern For Ladies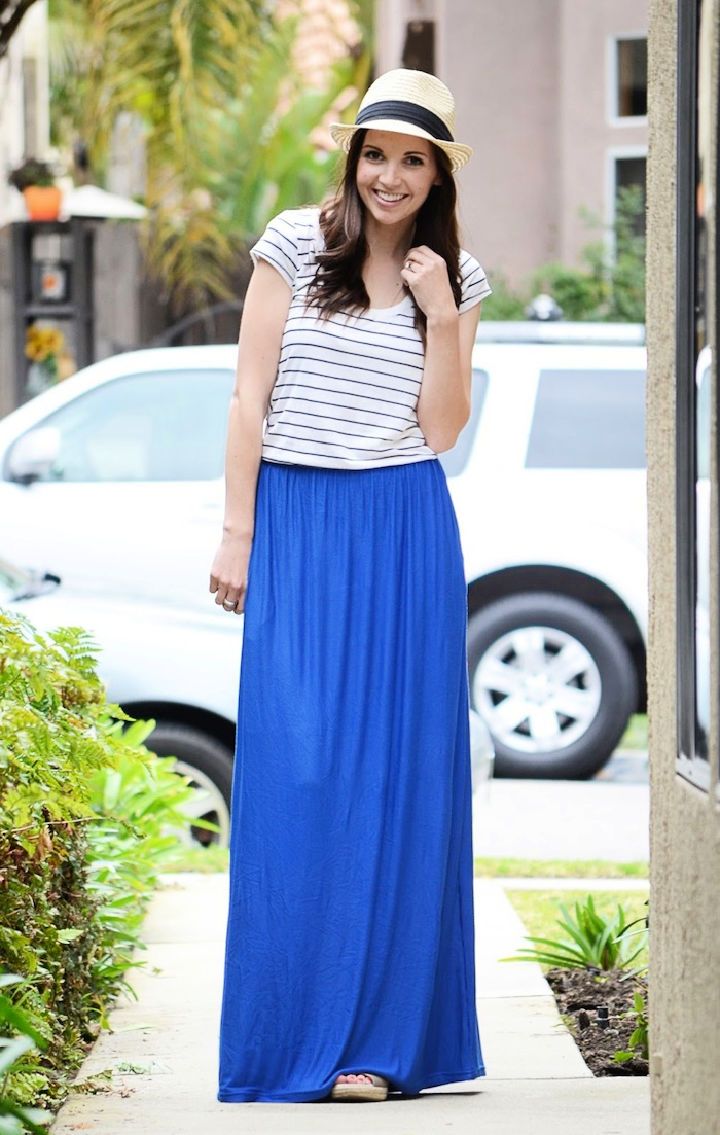 Most people have a closet full of t-shirts but lack the creativity to create unique outfits using the old t-shirts. You can refashion the t-shirts into brilliantly beautiful girl dresses. Want to learn the technique? Here is the tutorial to get help for all the steps in the process. This tutorial will show you how to refashion your old t-shirts into the perfect dress for any occasion by using your sewing machine and sewing skills. Add embellishments and more for a custom favorite look of the dress.
You need 2 to 2 ½ yards of jersey knit, elastic ¼"-½" and a loose t-shirt to complete this dress sewing project. prettyprudent
26. How To Stitch A Birthday Kimono Dress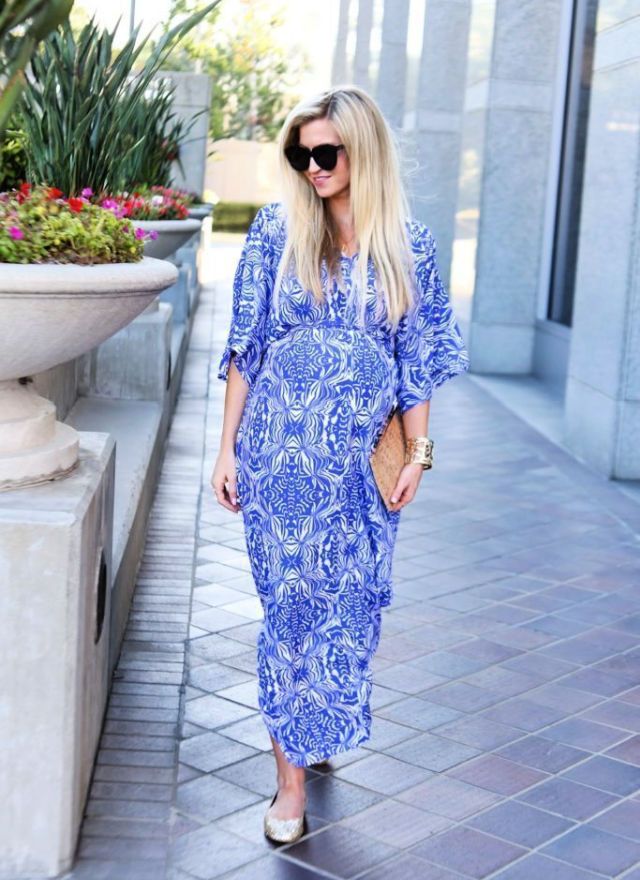 Having a dress code at work or at formal social gatherings can be frustrating. No one wants to look for an outfit that meets the dress code requirements. One solution to this problem is to buy an expensive designer dress. But how many people can afford it? Most people are not made of money and must work hard to meet ends.
This tutorial will teach you how to make a kimono birthday and party dress and provide step-by-step instructions from measuring to cutting to stitching the fabric pieces. You can follow these instructions or alter them according to your taste and preferences.
The dress is sewn with 3 yards of lightweight fabric and will rock for women during their maternity period. leannebarlow
27. Simple Long Sleeve Skater Dress Free Pattern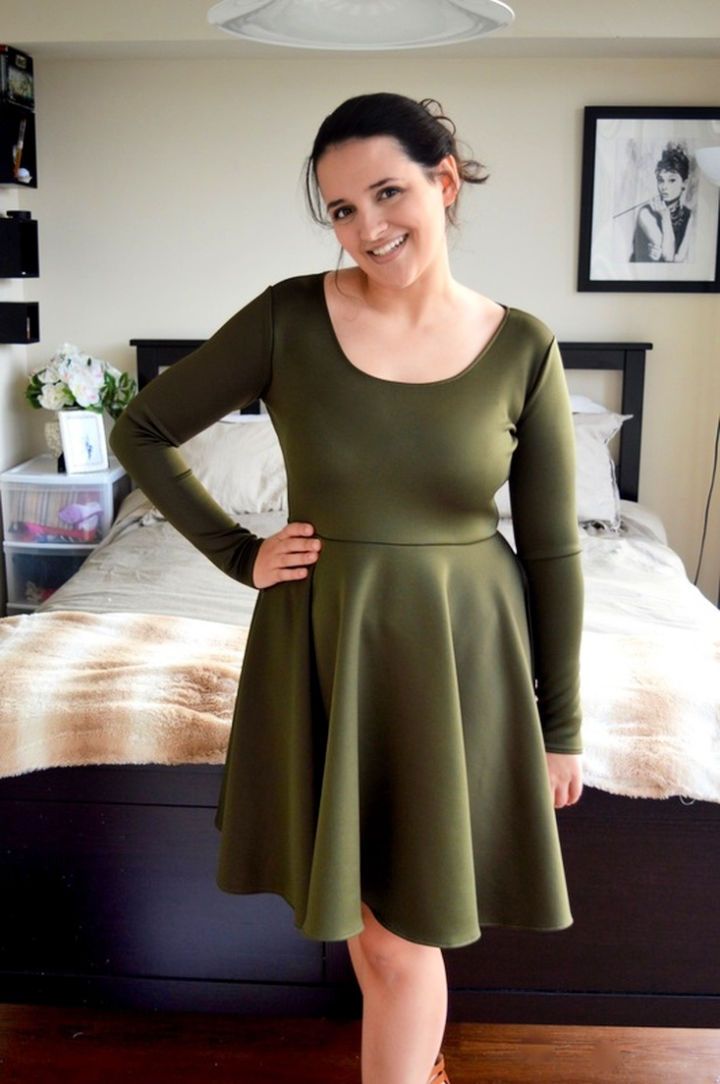 Tailoring a dress with perfect fittings and lengths is difficult and requires lots of sewing skills and experience. Many people do not even know how to sew on a button, let alone create a dress. This detailed tutorial will brilliantly explain how to sew long sleeve skater dress from scratch in just a few hours.
With easy-to-follow instructions and a free sewing pattern, this dress is perfect for beginners who want to sew something cute and comfortable to wear this season. The best part? You don't need any fancy gadgets or materials.
It requires 2 meters of Scuba Knit and 2 meters of ¼" elastic to sew this dress. thelittleststudio
28. How Do You Make A Jcrew Inspired Dress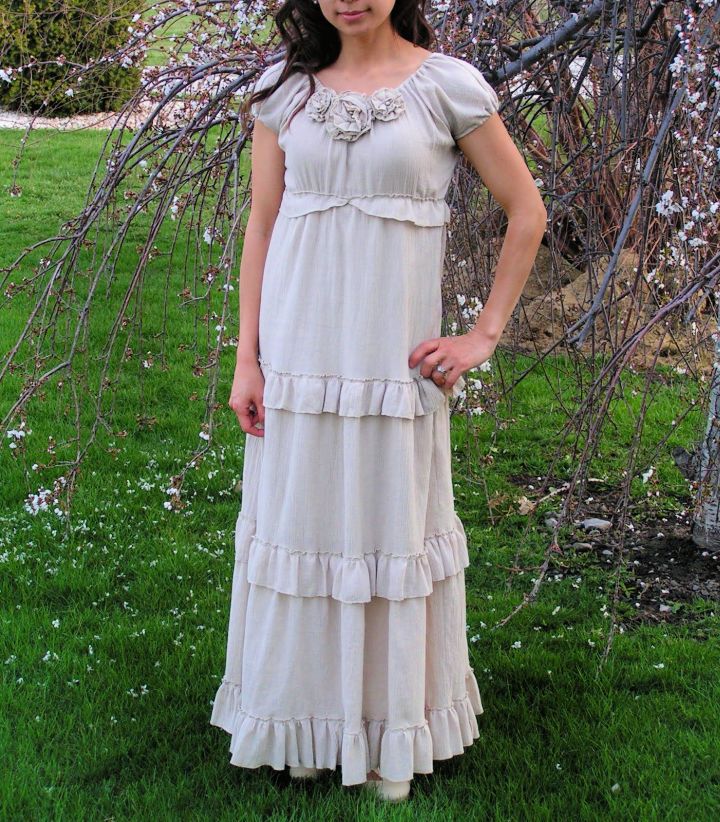 Sewing your clothes, especially dresses, may seem overwhelming to start or too time-consuming for your busy schedule. It may be expensive and out of reach for those living paycheck-to-paycheck. The conditions will be worse if you don't know or know a little to sew. This easy sewing tutorial comes for a big rescue here. In this sewing tutorial, you will learn comprehensively how to sew a JCrew-inspired dress that will be buying expensive from any other way. So, finally, you will be wearing the perfect summertime outfit in no time. tearosehome
29. The Vintage Evening Gown Refashion Tutorial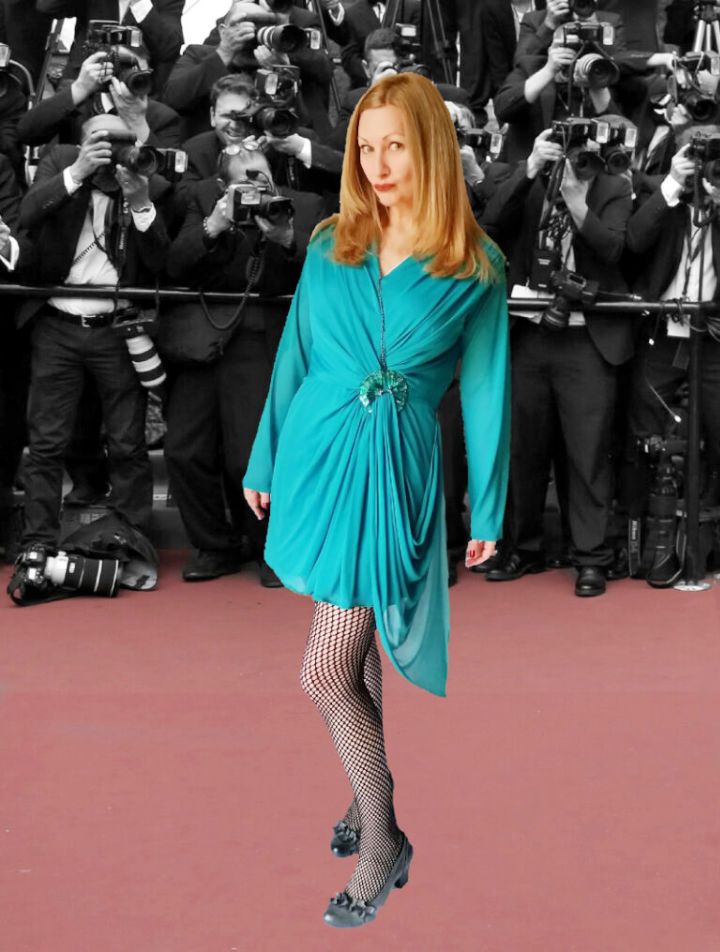 You need to be a creative sewist to make all sorts of dresses available you are willing to wear on different occasions and events. Sometimes, you come across the old outfits in your wardrobe that looks perfect for restyling and can easily be refashioned into expensive-looking designer-style dresses. Finding it challenging to refashion your old clothing? Follow our DIY tutorial to learn how to refashion your vintage evening gown into an adorable and stylish dress in much less time.
The finished dress looks gathered and draped nicely and enchants with the fabulous sequin sash detail. awesomesauceas
30. Simple Ruched Body con Tulip Hem Dress Sewing Pattern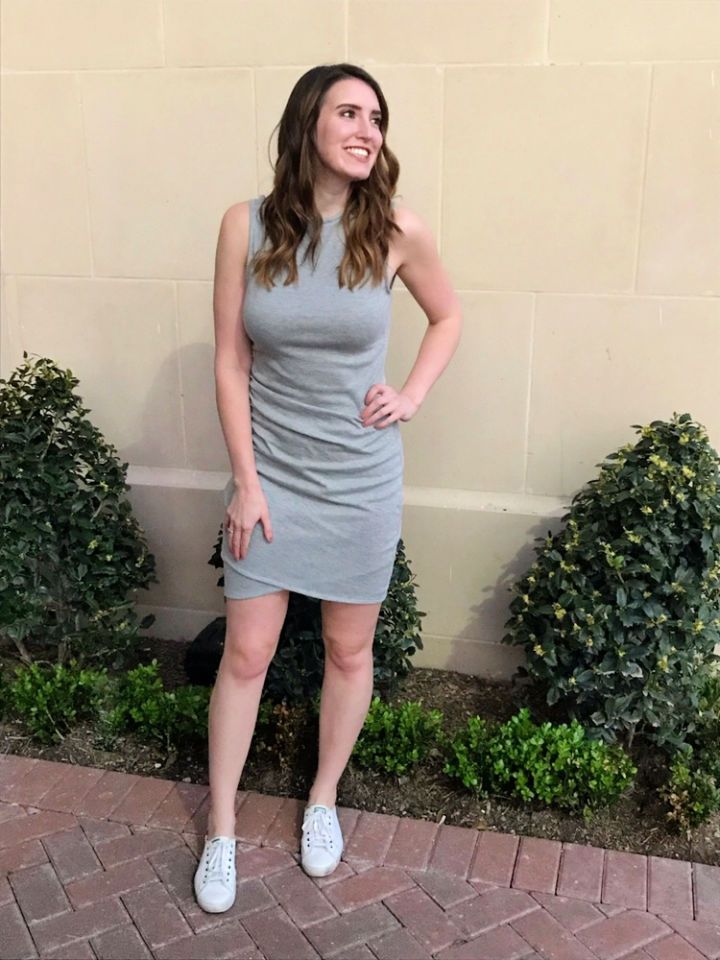 Finding it difficult to get the perfect dress for a special event like a date or a party? Women want to feel confident and stunning in their dresses, but finding the right dress is something most ladies get confused at. This will not be an issue anymore if you are a little expert in sewing. Yes, you can sew your dresses easily, and this tutorial will help you in this case. It shares instructions to sew a ruched-body con tulip hem dress, a dreamy dress to add to your wardrobe.
You need 2 yards of gray jersey fabric and an intermediate sewing skill level to sew this dress. It will take about 4 hours to complete this project. Use a tank top as a pattern for this sewing project. sewbakedecorate
31. Sewing A Line Dress For Beginners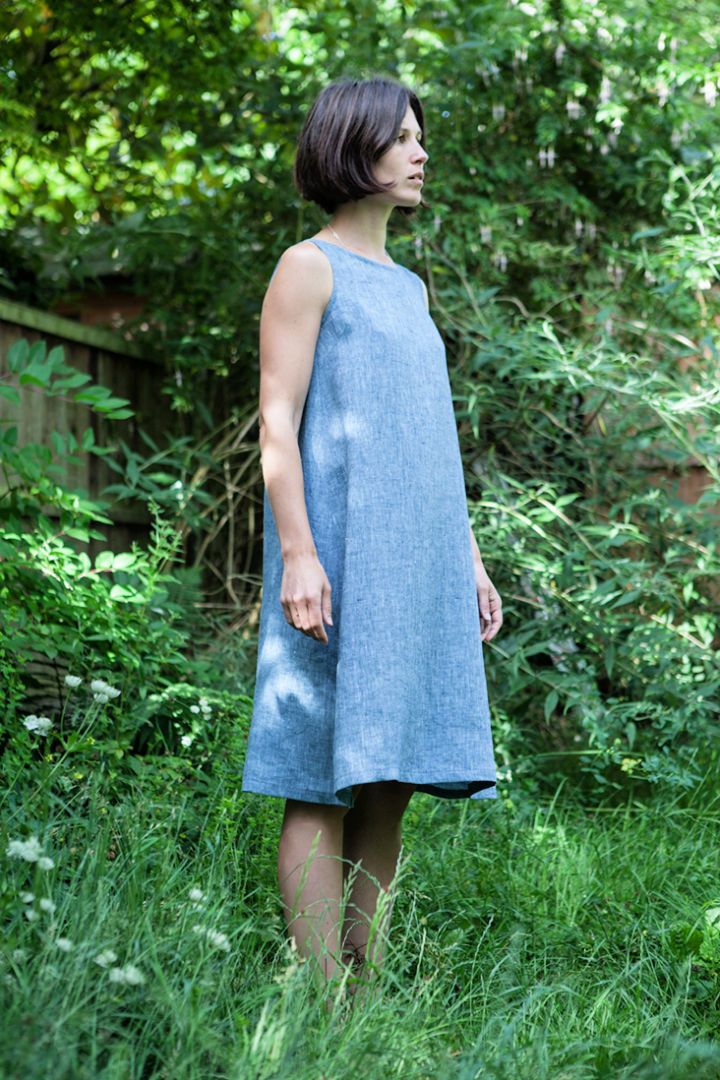 The fashion industry is sexist, and we deserve more from our clothing. There are many gorgeous dresses out there, but they are not always within your budget or your size. It is time to stop settling for mediocrity and start living in the moment. Create a one-of-a-kind dress that reflects your personality. Dread sewing a dress yourself or puzzling at finding the right materials with the best quality? Then nothing to worry about. This dress sewing tutorial will guide you through all the steps. The tutorial provides instructions to sew an extra brilliant A-line dress with a tie, and this is the dress that all ladies will love to see in their wardrobe.
The dress pattern is beginner-friendly and will complete in just 3-4 hours. However, it will require 2.5 yards of premier finish linen and fusible interfacing to sew this adorable dress. fabrics store
32. How To Make A Off The Shoulder Dress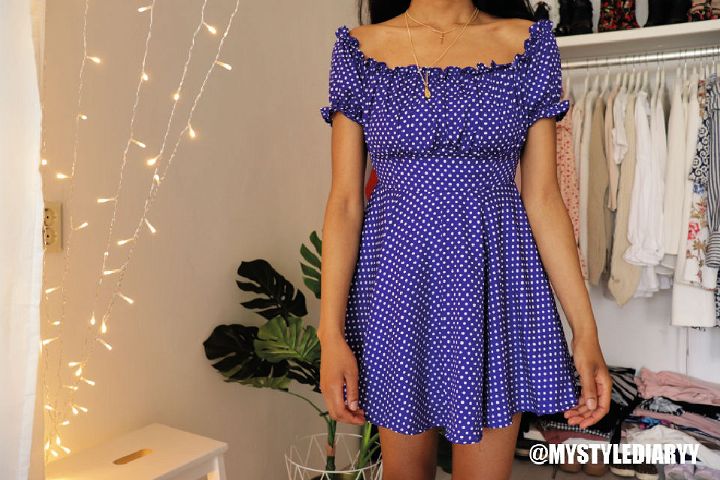 Buying fashion dresses can be expensive, and many people find it hard to find the sizes that fit perfectly. If you can't cope with the higher market prices, sewing your dresses will be a smarter strategy. Peek into the details of this fashionable DIY Off-Shoulder Dress is an inexpensive and brilliant alternative to store-bought dresses. You can easily sew your own with this simple tutorial.
You need polka dot fabric, elastic, serger, invisible zipper foot, zipper, and sewing machine to sew this dress. The project also provides a free downloadable pattern for the dress. mystylediaryy
Related Free Sewing Patterns
Free Crop Top Sewing Patterns
Find free crop top sewing pattern that is perfect for beginners. With easy-to-follow instructions, you'll be able to create a stylish crop top in no time.
Free Sewing Patterns for Tops
Need a trendy top pattern? Look no further than these free top sewing patterns for Women and girls! These patterns are perfect for all skill levels, and include a variety of styles that are perfect for any occasion. From basic tees to pretty blouses, we've got you covered.
Free Bikini Sewing Patterns
Sew your own bikini with these free sewing patterns! Whether you're a beginner or experienced sewer, you'll find a free bikini pattern to suit your needs.
Free Wrap Top Patterns – Wrap Shirt Pattern
Sewing wrap tops are a great way to show off your figure and stay comfortable at the same time. This list of free wrap shirt patterns gives you many options for how to wear it, so you can always feel confident and stylish.
Maxi Skirt Pattern Free
This easy to sew maxi skirt pattern is perfect for a beginner. The simple instructions make it a great project for a first-time sewer. The finished skirt is comfortable and stylish, perfect for any summer occasion.
Free Shorts Sewing Pattern – PDF Shorts Pattern
Sew easy shorts with this free PDF pattern! This roundup of free shorts pattern can be sewn with or without a waistband and in various lengths. Make them in a lightweight fabric for summer or in a heavyweight fabric for winter.
Conclusion: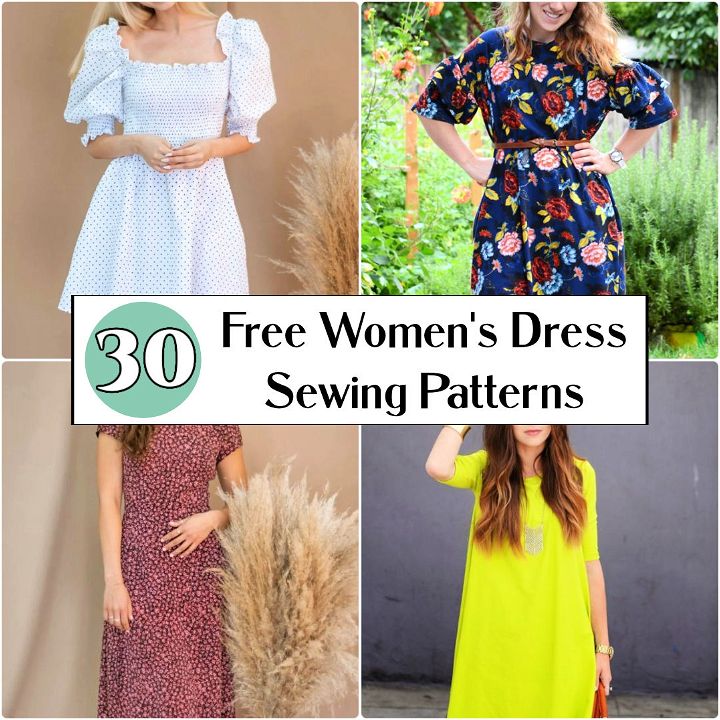 Is it like a dream come true for you to learn to sew your favorite dresses? Then time to celebrate. These free dress sewing patterns will share all the tricks and secrets to sewing all your favorite dresses easily and inexpensively at home that is available in the market with high price tags. The best part is that you will sew them to the best fitting sizes and choose the quality fabrics and materials. The provided tutorials will share complete material lists, tool lists, detailed diagrams, cutting measurements, and complete stitching guides with free sewing patterns to easily achieve your dreamy dresses. You will also get additional tips to give amazing finishing touches to the final completed dresses. So, check out all the free dress patterns to become an expert in dress sewing.